Ali Van feels motility. To celebrate life works she sublimates. With pendular compass, gastronomic ancestry, epigenetic stars over silent geography, she settles to incubate cognitive time.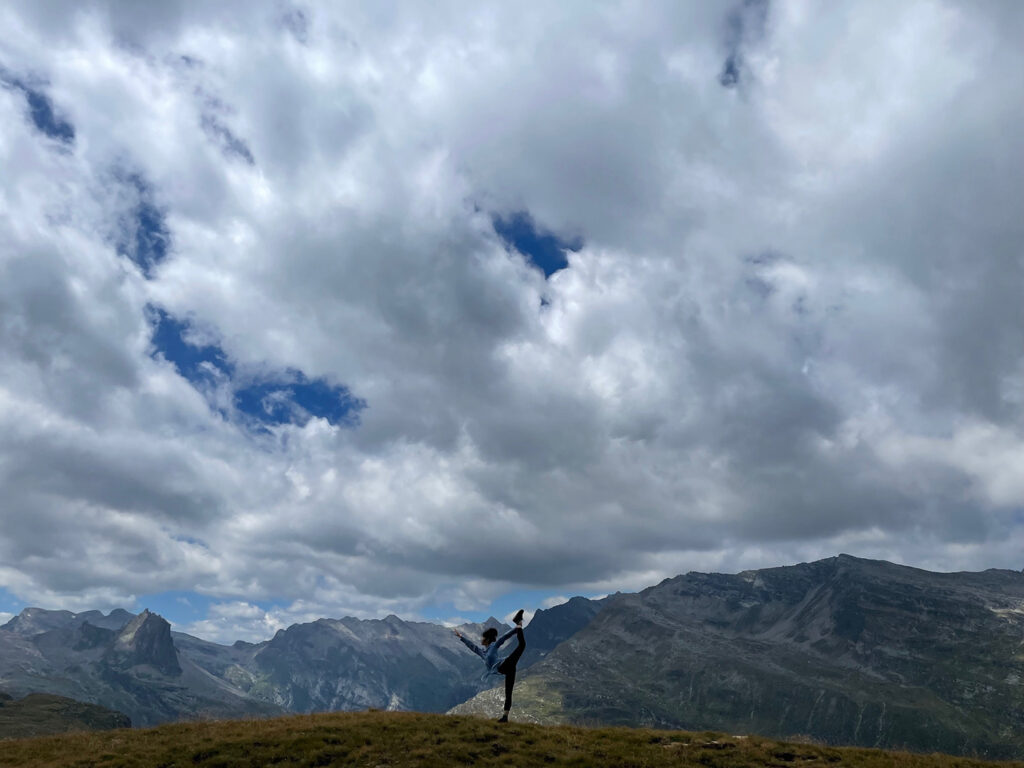 Name: Ali Van
Graduating Year: 2004
Current country of residence: Usonia
Can you tell us a bit about yourself?
Ali practices axiology. Her work centres in languages of love and figures its radius with light and psyche. She was born in New York, nurtured through Minnesota | Hong Kong, and received BA + MFA degrees from Yale and Columbia universities. As sprouting Jungian analyst she extends to a life calling wilderness, sentient sovereignties, and root song.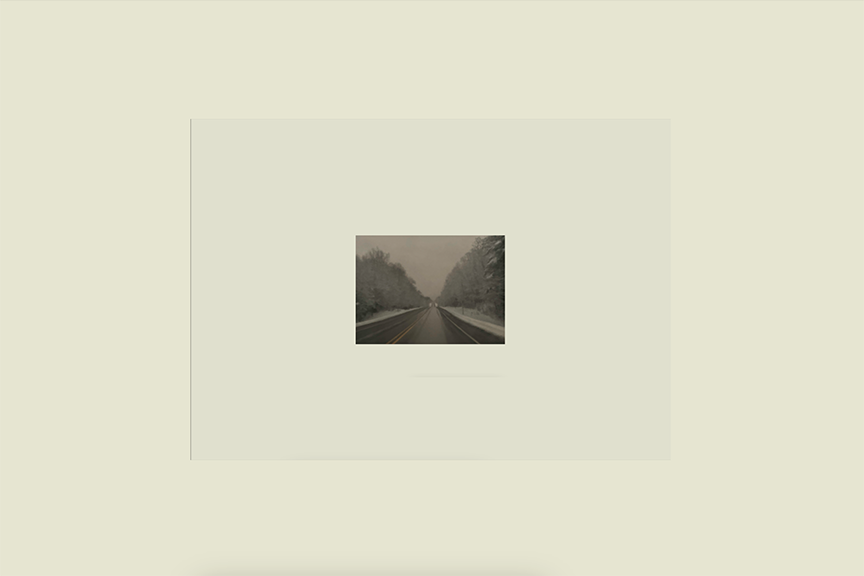 Where do you find your biggest artistic inspirations from? Which artists/people have had the biggest impact on you as an artist?
Within nature, with those who work from heart and hand; with interwoven species linking universe to mind; creatures in places where source finds sky and sea, lands in between nourished, internalized, marked to connect timely revelation; with energy beings sustaining hearth through windy stations, fateful rhythms, and healthy contradiction; on an island imagination of spirits, moments, and preferences celebrating observation and encounter, sublimation, and sound weather.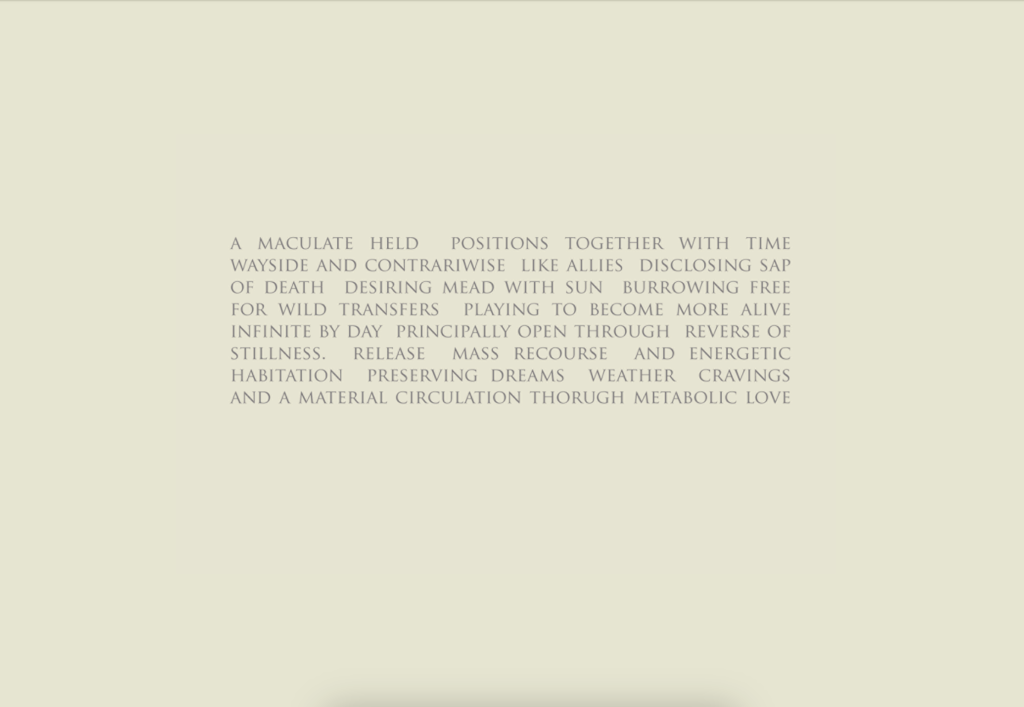 Can you give us some insight into your creative process, from ideation to execution?
Discretionary Time – Play Time – Compassionate Cues – Wild Rite – Lingual Type – Constellate Space – Breath Work – Health Forecasts – Distant Gazing –– Whole Taste – Silent Time – Focused Whys – Deep Sleep – Psychical Sequencing – Light Dancing – Occipital Check – Essential Time – Spirit Motion – Soma Touch – Numinous Finds
I know you spent time isolated in 2019 on Mt. Fuji. How did that experience change you as a person?
Immense synchronicity unfurled with gift each day to gaze upon her noble and humbling presence, to find trees direct her give to wind, under which born fruit meet sweet to satiate a quiet momentum. Arcades found seasons invisible and clear, laying firm a habitat for spirit coalescence: conjugations, cogitations, collapse even, all typewritten to scrolls. Time moved deeply with fish to feed soul, kanna and urushi to scent song, oranges sewn to part dew for fermentation. Waters sanctified healing and being. Sunlit woods and sumi grew close. Moon purposed landscape for dreaming.
What is gastronomic ancestry and why is it important to you?
A place to rest time in matters of origin, presentiment, and palate; colours coordinating shifts in shape, structure, scent, form. A bond bridging everything immediate with something eternal. A complex participation of ideas, limitations, temperatures, biotope, pangenomic principles. A precisely patterned realm for exploring manner, ritual, cell, soil, memory, and family. A giving organ experiment; a whole truth; a marking alchemy.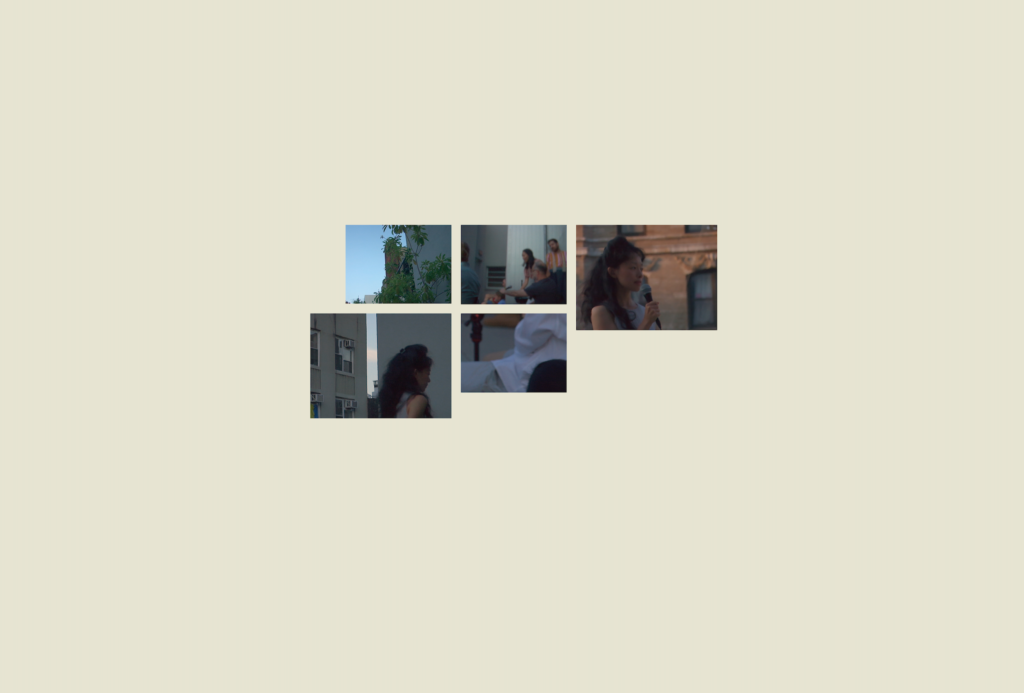 Quickfire round – give us the first answer you think of
Your go-to lazy dinner: mushrooms, ginger, dark greens, dashi, chilli, sesame, rice
Biggest pet peeve: an unmade berth, marine debris, human desecration
One song you know word for word: something good
Favourite TV show: mushishi, wild babies, a bite of china
Does pineapple belong on pizza? tender to a sugar glider*
What is your favourite memory from CIS?
Bivalve sights, diurnal sound, alate swarms, buses before 3, carpark after 5, trapezoids, peptide codes, primary bathrooms, Moon Gate, LEAP, hill heat, auditorium air, soft recess, pool view once from above, old site stairs
What do you miss most about Hong Kong?
茶餐廳, topography, banyan + bamboo, a sense of home embodied, 點心, 年初, moss, foam, granite, porcupines, fish balls, chestnut rice, little egret, sea mist, 海巫 …