Cheryl is the founder of Lemi, a social media platform that helps small, local businesses in various countries and cities gain greater exposure through recommendations from its users.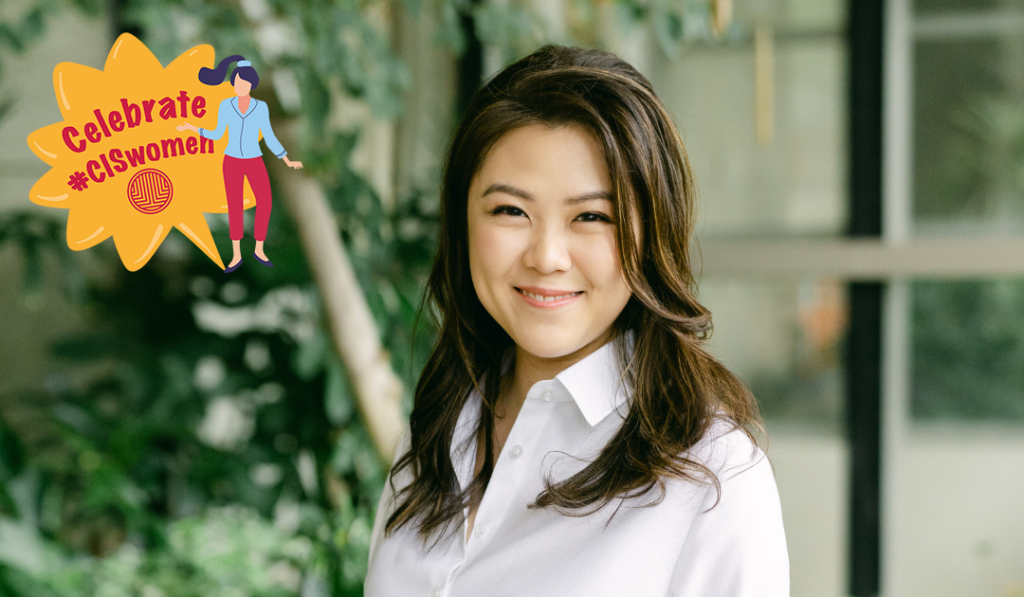 Name: Cheryl Ng
Graduating Year: 2006
Years at CIS: 6
Current city of residence: Hong Kong
---
As part of International Women's Day, we asked Cheryl the following IWD-related questions:
Which of these IWD values mean the most to you, and why?
Justice, Dignity, Hope, Equality, Collaboration, Tenacity, Appreciation, Respect, Empathy, Forgiveness
My hope for the future is a kinder and happier world. It doesn't take much to achieve this in our daily lives – having Empathy for other people, Forgiveness for each other, Appreciation and gratitude for the wonderful things in life we have right in front of us.
Who is the woman that most inspires you, and why?
Mayu de Avila, without a doubt. Her full name is María Eugenia Brizuela de Ávila. She is from El Salvador, in a household and country that values men above all. When she came first in her class graduating from High School, the Counselor awarded the prize of "First" to a man. All the students' scores were published and publicly available, so she went to him and asked why she didn't receive the honour of being First in her class. The Counselor (a man) said, "You are a woman, and you will get married. You do not need the recognition, so it is better we give it to a man." Upset and infuriated, she asked her father what to do. Her father said, "He is right."
She went on to become the very first female President of an Insurance company in the history of El Salvador, then the very first female President of a private bank, President of HSBC in El Salvador, and then the very first female government Minister in the whole of Latin America.
Now she serves on the International Committee on Missing Persons, the global Board of Junior Achievement ("JA") (recently nominated to the Nobel Peace Prize) and the United Nations' Regional Private Sector Center for SDOs.
Mayu broke through all these glass ceilings with a smile on her face, with exuberance, warmth and grace. As my mentor, she's shared invaluable nuggets of wisdom about motherhood, marriage, life, and inspired me to keep moving forward despite all the obstacles. She is without a doubt my biggest female inspiration.
---
Could you tell us a bit about yourself?
I'm Cheryl Ng, a founder of a startup called Lemi. I graduated from CIS in 2006 with an interest in many random subjects. Back then, CIS did not offer as many subjects for IB as they do today, so I chose to study at Sarah Lawrence College for my Bachelor's to satiate my eclectic interests like Psychology, Philosophy, Greek Mythology, Chinese History, Writing, and Photography, to name a few. Class sizes were a maximum of 15 students, and we met with our professors one-on-one every week or two. The experience was eye-opening and inspiring.
Afterwards, I came back to Hong Kong and worked for my family businesses where I realized my absolute ignorance in Corporate Law. I figured it'd be good to know the rules before you play any game, so I applied to The University of Hong Kong and did my Masters of Corporate and Financial Law. It was a steep learning curve and a totally different teaching style, but I completely enjoyed it and got to audit a lot of classes in other fields of Law.
What inspired you to start Lemi?
Our team built Lemi because we love local businesses and wanted to make it easy to find and support them. They don't have the marketing budgets or resources to compete with large franchises, and finding customers is very tough for them. Selling unique handmade items means they would never be featured on the front pages of existing platforms like Amazon, Alibaba, or TaoBao because their products are not factory-made and they can't sell hundreds of thousands of each. They don't have the budgets or resources to compete in terms of marketing. It's also not as seamless or convenient for customers to buy from them compared to large established businesses. So our goal at Lemi is to make it easy for people to find and buy the exact products or services they are looking for, but offered by local businesses.
You're all about promoting SMEs that support local consumption, sustainability and ethical practices. What are some of your favourite small, local businesses in Hong Kong?
Above all, I love meeting people who love what they do and really work to be the best in their fields. It inspires me and I get to learn a lot from them.
Hong Kong is filled with tailors, particularly for men and less for women. Tailoring a few staple pieces in your wardrobe means you have pieces of clothing you can wear over and over again, that never break down after a couple of washes. It's much more sustainable than "fast fashion". Best of all, they're always comfortable and made to fit! I love Irene Fashion, a little shop in Central. Look for Irene or Denise.
Alternately check out Qipology, created by fellow CIS alumnus Julie Liu who created this gorgeous line of modern qipao inspired apparel. The nail polish industry has also been booming lately, thanks for Covid. I get my nail polish from Pretty Lil Nails, run by another fellow CISer, Adeline Tjia. I love that she stocks polish that's ethical and with good quality ingredients that I needed to use when I was pregnant!
I put all my recommendations on Lemi. It's free to download on iOS and Android mobile app stores. You can search and follow for more recommendations by searching my username: @cheryl
How has the pandemic affected your strategic plans moving forward?
Lemi was built to help and support local businesses. Prior to Covid, we believed that the best and easiest way to funnel more money to local businesses was by bringing them to the attention of travelers. Most travelers these days look for local experiences, not tourist traps. We were lifting off right before the pandemic, having organically grown to having users in over 110 countries, who were writing recommendations of local businesses in over 150 countries. Then Covid hit, the borders closed, and local businesses who didn't have the cash flow to survive started shutting down. My favorite cafes, little haunts, tiny shops, my friends' businesses… So we expanded our offering to help local businesses digitize and market online.
We help local businesses by giving them a free website, or hosting their site for them, supporting digital payments like credit cards, inventory management, customer database and relationship management (CRM), a digital loyalty program, and create other marketing strategies for them including influencer marketing and referral marketing where we reward people for helping them make sales and referring them customers. Local businesses can sign on with us via two different arrangements. The first option is where we take no upfront fees, but we take a commission upon any successful sales. The second option is where we take an upfront fee, cut our commissions, and unlock a host of other analytics, marketing, and management tools to help businesses make smarter decisions.
What advice would you give to alums looking to start their own business?
Being an entrepreneur is very much a test of determination and willpower. It can be a somewhat spiritually traumatic journey when challenges rear their ugly head. There are so many reasons to give up, so the real question is why something means so much to you to stick with it through everything.
For me, my reason is that I want to believe in a world where anybody can make their own opportunities if given the chance. I want to believe that you just have to work hard and work smart, and you can make a living and improve the life of you and your family. But the massive division of privilege, education, and exposure has grown the wealth gap, and created a world where even if you work hard, it's hard to catch up to those with so much money they can outspend you and hire the brains to outsmart you at every turn. I have an amazing team of technologists and we want to build a stronger and better future. We price affordably to make digitization accessible, and we want to help even the playing field for everyone. That's what drives us, and that's what keeps us going even when things are suffocatingly difficult. We've come out of Covid stronger than ever, and we are so proud of the 7,500 businesses we now represent around the world.
What is the biggest thing you struggle with as an entrepreneur?
When I was pregnant, I was trying to fundraise for my business—and it's hard to forget the types of comments I received. One prospective investor said, "Oh you're pregnant? Nobody will invest in you now." The next day he posted about female empowerment on his LinkedIn and boasted about how supportive he was. Another person advised me not to appear on a Bloomberg article and wait until after I had delivered my second child because "Nobody listens to pregnant women."
In the whole world, 97.6% of all the world's funding goes to businesses with male founders. Only 2.4% go to businesses with at least 1 female on the founding team. Even less go to sole female founders, as is the case with me. But I love being a woman, and I love working with women. I had no super successful female role model when I started my business. The top people in tech are men—Steve Jobs, Bill Gates, Mark Zuckerberg, Larry Page, Elon Musk… The richest self-made business people in the world are men. The biggest challenge for me has been to identify and be comfortable with my own brand of leadership. That's only been possible for me because of my amazing team.
What is your favourite holiday destination and why?
I have a soft spot for the sea and its natural wonders. I am in love with the Coral Triangle, and it's the ultimate destination for me whenever I need to disconnect. Areas within the Coral Triangle are parts of Malaysia, Indonesia, and Philippines. These places are remote, so it really requires a bit of planning.
What is one smartphone app you cannot live without?
Whatsapp. I just love their "Reply Privately" function, because it makes breaking off from team discussions so much more convenient.
What is your favourite memory from CIS?
Dr. Blumenthal chuckling like Santa Claus when he saw my classmate asleep on the table during English class, with an arm outstretched and reaching towards the door during a particularly riveting passage of Madam Bovary. Dr. Blumenthal didn't get mad, feel offended, wake the guy up or feel the need to showcase his authority. He was just ever kind, ever understanding, and knew that we all had our own struggles as students. Dr. Blumenthal and Dr. Drake were the two teachers I really admired and respected because they had such a pure love for their subjects. You could see their eyes light up when they talked about things. Teaching seemed to be a side effect of their love and passion. They inspired me and they're the reason I fell in love with literature and history.