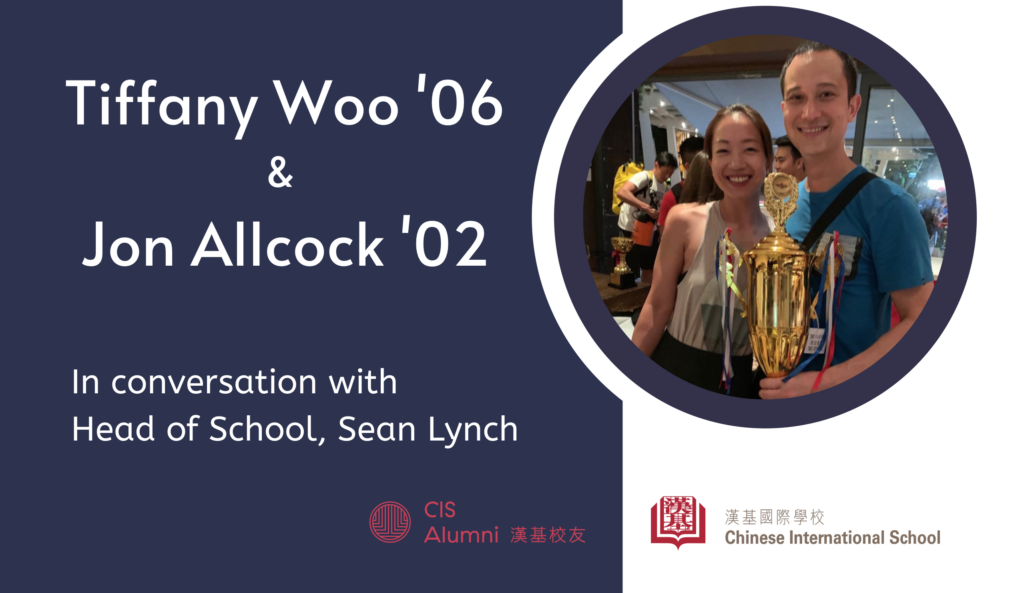 Head of School Sean Lynch in conversation with Dr. Tiffany Woo '06 and Dr. Jon Allcock '02, CIS alumni and co-captains of the CIS Alumni Dragon Boat team on bonds of friendship, and the wellspring of solidarity which they find in Dragon Boat paddling.
Click here to watch.
Be sure to learn more about Jon Allcock by visiting the alumni profile section.