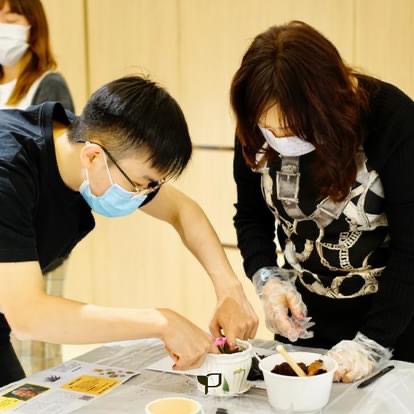 Cultivating Peace is a project organised by the Centre for Sino-Christian Studies of Hong Kong Baptist University and the CEDAR Fund, which aims to promote the idea of peacebuilding in the society for reconciliation and transformation.
The programme in collaboration with SKH Bishop Baker Secondary School, SKH All Saints' Middle School, and St. James' Settlement. It allows 60 secondary two to six students to reflect on the meaning of peace by participating in social service initiatives, social studies projects and art activities. They can also apply what they have learnt in the community.
The programme offers workshops on topics included understanding the concept of "Peacebuilding", managing emotions, listening and communication skills, and reviewing individual life stories. The students will participate in community service initiatives. In addition, they will collaborate with artists to bring to life their hopes and thoughts about peace through the creation of artworks, and they also aim to inspire the public with their completed pieces.
Gillian Chu '02 is involved as an Assistant Professor at the Hong Kong Baptist University.
Business Name: Peacebuilding
CIS Connection: Gillian Chu '02
Location/Contact Info:
Facebook: https://www.facebook.com/CultivatingPeace.hkbu, https://www.facebook.com/Peacebuildinghk
Instagram: https://www.instagram.com/cultivating.peace/
Address: Room 1001, 10/F, Christian Education Centre, Department of Religion and Philosophy, Hong Kong Baptist University, 224 Waterloo Road, Kowloon Tong, Kowloon, Hong Kong
Contact Information: cscs@hkbu.edu.hk