Introducing Desiree Ho '08, Kristine Ng '09 (Co-captains) and Shirley Lau '15 (Social Chair) of the CIS Dragonboat team! Read on to find out more about them and their hopes for the 2022 season!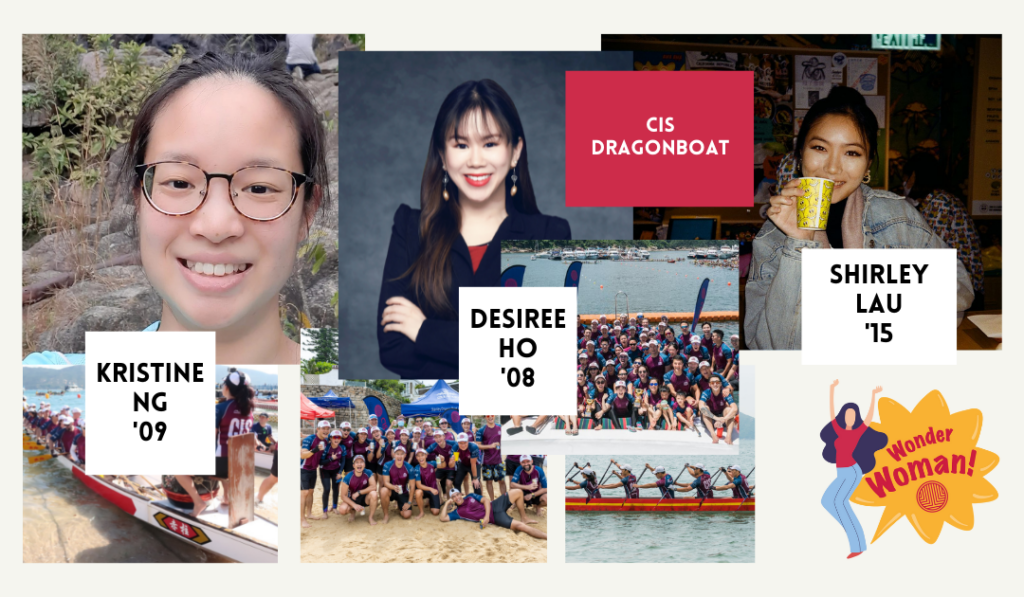 Name: Desiree Ho
Graduating Year: 2008
Years at CIS: 2
Current city of residence: Hong Kong
Name: Kristine Ng
Graduating Year: 2009
Years at CIS: 7
Current city of residence: Hong Kong
Name: Shirley Lau
Graduating Year: 2015
Years at CIS: 6
Current city of residence: Hong Kong
---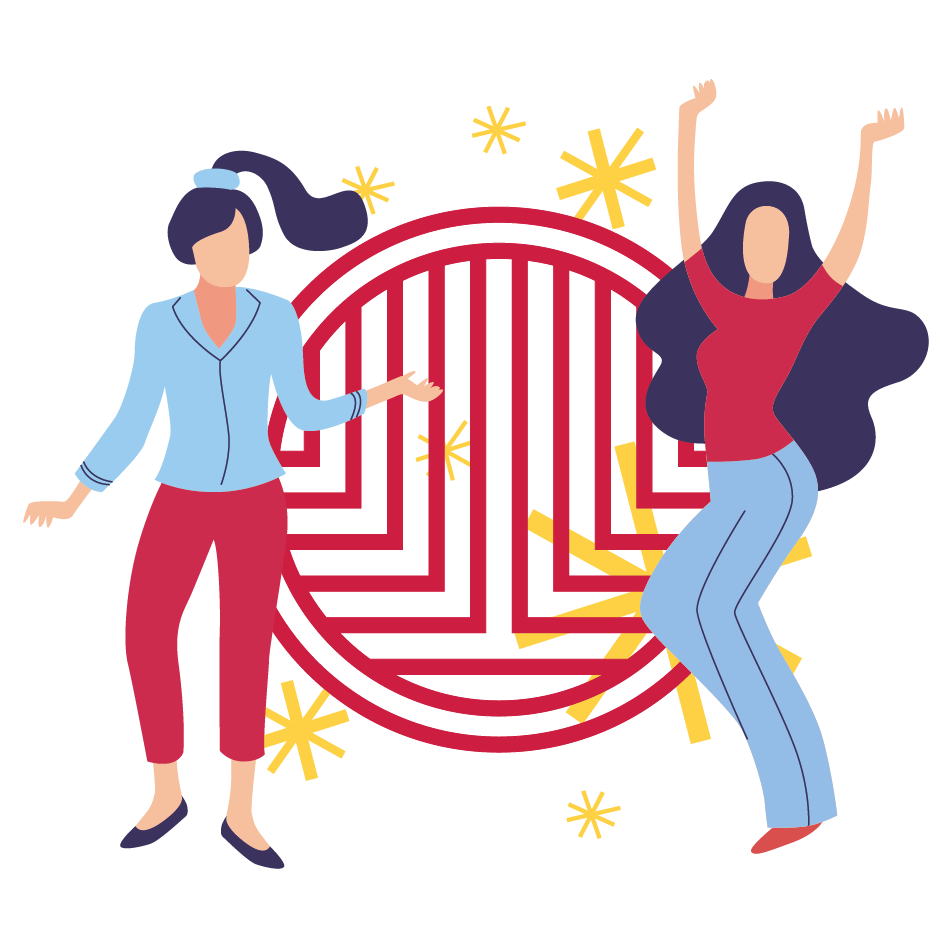 As part of International Women's Day, we asked Desiree, Kristine and Shirley the following IWD-related questions:
Which of these IWD values mean the most to you, and why?
Justice, Dignity, Hope, Equality, Collaboration, Tenacity, Appreciation, Respect, Empathy, Forgiveness
D: Collaboration, because teamwork makes the dream work!; and tenacity, because it's a quality that's greatly needed to survive or even thrive in today's covid-ridden world!
K: Collaboration, I always value having an amazing team around me. It takes a team to get through the toughness of time and also to strive for bigger and better goals.
S: Equality and Tenacity. I believe that with equality of opportunity and tenacity, anyone is able to achieve their fullest potential. To continually improve on these fronts professionally, physically, emotionally and socially will eventually lead to greater learnings, understanding and achievements.
Who is the woman that most inspires you, and why?
D: There are so many women (and men) who inspire me! Off the top of my head now is Disney Princess and Broadway performer Lea Salonga – her outstanding talent in singing and hard work paved the way for Asian women to succeed both on stage and on screen. Her performances are captivating and heartfelt, and I could watch her perform all day. I also love choreographer Kate Jablonski for her originality and movement vocabulary- her dances are out of this world!
K: The woman I admire the most would be Ash Barty. She's such a hard worker and it's amazing how she's so grounded even with the spotlight around her. Plus she's so talented in a variety of sports.
S: One of my personal role models is Rihanna, who has been a trailblazer not only in the Pop Music scene, but has been a successful artist in a variety of fields and became one of the most successful entrepreneurs in the Fashion industry. On top of that, she is a major philanthropic driver in her home country of Barbados and a proactive proponent for body positivity and racial justice through her FENTY brand and personal advocacy. The persistence and acumen to build a a successful business with art and inclusivity at the core of your business is admirable and certainly a great example to learn from.
---
Could you tell us a bit about yourselves?
D: Hi everyone, I'm Desiree, a CIS grad and co-captain of the CIS Alumni Dragonboat Team. I joined the CIS Dragonboat team around 9 years ago (in 2013), where I've been a paddler, a "drummer", and sometimes helping lead our land training. Every year I join many outstanding alumni across the graduating years to compete at the annual Stanley Dragonboat Races. This is my second year as co-captain!
K: Hi guys, My name is Kristine from the Class of 2009. Currently the co-captain together Desiree for the 2022 CIS Dragonboat. I joined the dragon team in 2018 as a way to challenge myself and I've never looked back since. Always amazed by the calibre of new joiners who join us each year and I can't wait for this year's race season to start.
S: Hey everyone, my name is Shirley and I'm from the Class of 2015! This is my second year in the CIS Dragon Boat team and my first year as Social Chair with the amazing co-captains. I'm relatively new to the team but am learning new things about the sport every day with the most amazing group of people!
What has been your most memorable moment during your time on the team?
D: I have quite a few!
I will never forget my very first land training at the CIS sports field. Every season kicks off with a big fitness session where the whole team and their families get together to exercise.
Not to scare anyone, but I was clearly not fit back then, but I remember A) running to the toilet to puke mid-session and B) being totally unable to bend my arms at the elbow the next day –push-ups were not my forte.
Back then I wore glasses so I went to work the next day not being able to push my glasses up when they glided down my nose. I just could not physically bend my arms at all. I had to be extra innovative in my "movements" to keep my glasses on, which involved jumping up and down with my head tilted upwards every so often, or kneeling down to the corner of a table to push my glasses up!
To open the office drawers, I had to raise both my arms straight to latch onto the handle like a Chinese zombie, and pull my entire body back whilst taking a few steps back because my arms would not budge, and then find ways to grab the folders inside without the excruciating pain.
When I went home, my grandma (who is now in her 90s) just looked at me and handed me two of her ibuprofen tablets to cope! She was like "just take this", but of course, I couldn't reach my mouth, so she had to physically pop the tablets in my mouth for me.
That's when I knew I had to up my fitness levels! And I did! Whew!
K: The one and only time I got to do the Hong Kong Internationals, where you actually get to paddle in the lovely Victoria Harbour. Not only that, but you also get a chance to compete with some of the amazing local and international teams.
Plus the other time where we got to do a sausage race on a dragon boat. As the dragon boats are actually quite heavy and hard to manoeuvre on tight corners, it takes a teams' coordination and strength to make sure we turn at the right time.
S: This is not necessarily just one moment, but joining the team during the pandemic and during lockdown season has really opened my eyes to the persistence, perseverance, and commitment everyone has for this team. We really are a committed team!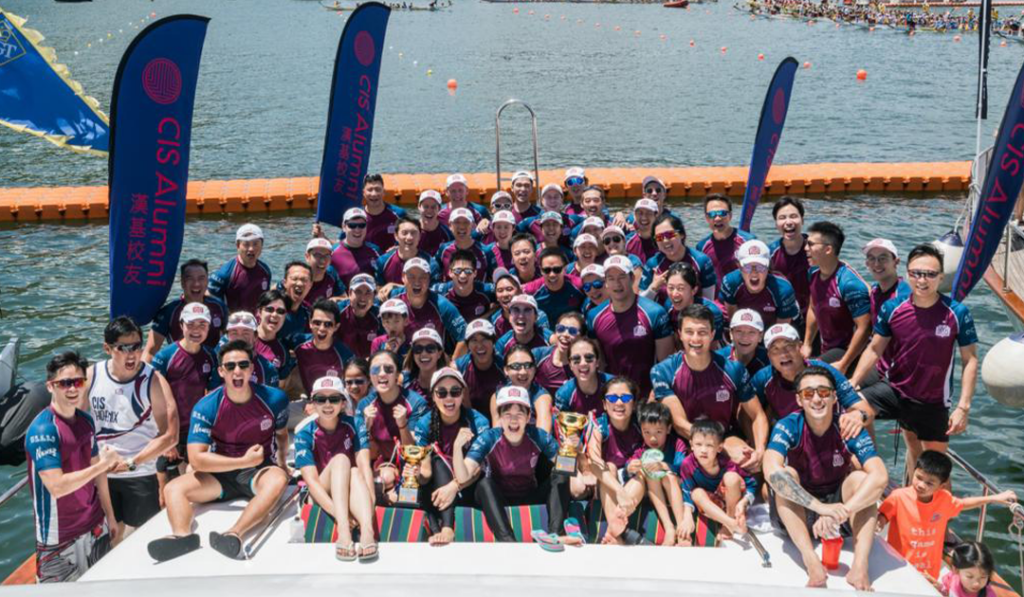 Give us some insight into what a typical team training session might look like (on land and sea).
D: For land training, we usually start with our signature "DragonBoat warmup" which involves activating most of the core muscles used in dragon boating, such as our lats, core, quads and glutes. These exercises get our bodies ready for the water– the punches, lunges, side rotations, kickboxing, jumping jacks etc.
We then do a cardio HITT full-body workout session focused on increasing fitness levels and stamina, such as mountain climbers, high knees, plank rotations, pushups etc.
Next is a focus on the core muscles where we work on the abs, (not just to look good), but actually because the dragon boat technique is very much about engaging the core muscles (rather than the arms, contrary to what many people might think).
We normally train at Happy Valley Racecourse or Central Pier 10, and teammates also have the option to join us online via zoom.
K: For water training, a typical start would be a 5 to 10 mins light paddle on into the sea before going into stroke training, race pieces or stamina training. We do these so as to make sure our technique is in shape and also make sure we have the stamina to do long race pieces. We also do various drills so that we make sure we are paddling in such a way that the dragon boat glides through the water.
What do you hope the team can achieve in the 2022 season?
D: We predict a lot of changes and uncertainty during this fifth Covid wave, so we hope the team can i) stay fit and healthy and ii) persevere and stick together as a team! We also hope to attract more young blood into the team!
K: We hope to have more people join our lovely dragon boat family. Hopefully, Covid doesn't major disrupt our race season and hopefully earn silverware.
S: We've got a lot of ideas for socials planned! Hopefully, we will be able to gather with the team soon and enjoy some good company soon.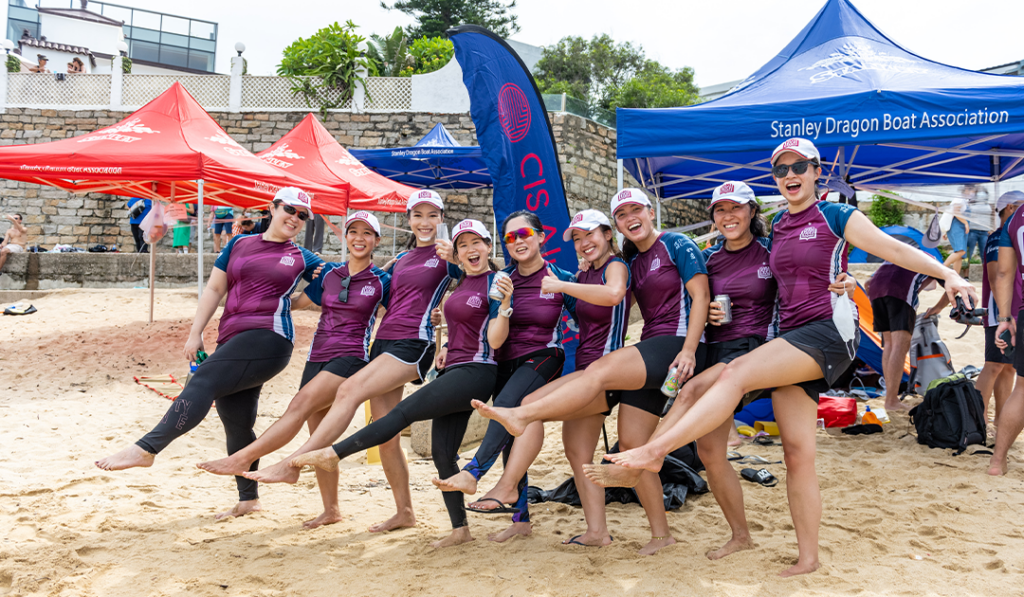 Favourite memory of CIS?
D: "Spirit week"…😏
K: Sport Day each year, the one day in a year where you do all sorts of athletic events
S: Taking naps in the Y13 common room.
Who is your sporting idol?
D: It's got to be the recent Hong Kong Olympics medalists who have impressed us all – Cheung Ka Long (fencing), Siobhan Haughey (Swimming), Table Tennis Women's team Doo Hoi Kem, Lee Ho Ching, Minnie Soo, Grace Lau (Karate) and Lee Wai Sze (Cycling).
In my mind, it's difficult to be a successful athlete in Hong Kong, so they are real tough cookies to make it against all the odds (covid-19, societal pressure, etc,), so they're truly inspiring and great role models.
K: Ashleigh Barty
S: Alex Honnold and Janja Garnbert
If you could master another sport, what would it be and why?
D: Maybe a dancer or gymnast! I am amazed by all the incredible moves and flips that dancers and gymnasts are able to perform. They're also incredibly flexible, agile and their sport is a display of superhuman strength. I also enjoy music, so sports that have music incorporated would be a plus for me!
But I guess if I was a guy, I would want to be good at football or sth more widely played and accessible.
K: Would love to master Australian football. Generally amazed by their endurance, their ability to score goals from long distances and also not requiring much padding to play the game. I think the other sport I would probably also want to master is pole vaulting. Have always been amazed how the athletes can propel themself so high up on such a narrow pole.
S: Climbing! Been at it for a while now, but I would really like to push myself further.