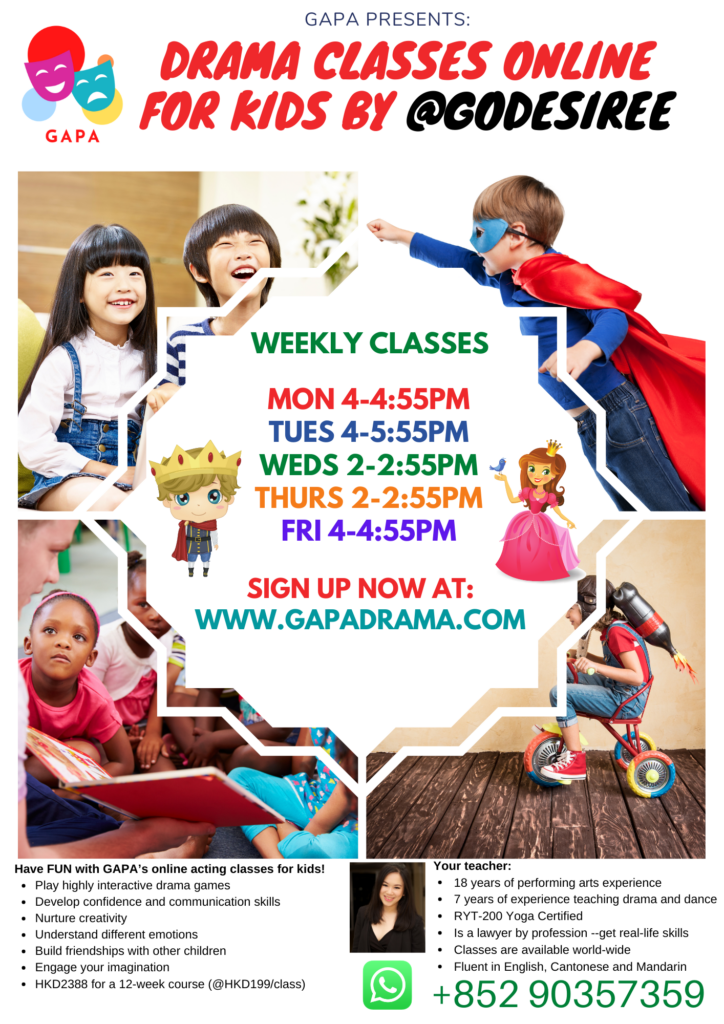 GAPA Drama provides fun, high-quality drama and acting classes online to kids worldwide, in response to COVID. In our classes, we learn acting skills, hone our presentation skills, play games, sing songs, engage in storytelling, and more!
GAPA Drama Online Classes for Kids are:
Action-packed with acting skills, drama games, and story-telling!
Highly interactive, fun, and engaging – a big destresser for kids in this difficult time!
Aimed at building creative and confident kids!
Taught by a performing artist and lawyer with 18 years of experience and 7 years of teaching experience.
Business Name: GAPA
CIS Connection: Founder and Instructor of GAPA Drama is Desiree Ho '08
Location/Contact Info: http://www.gapadrama.com
Special offer for CIS Community: 10% off for New GAPA Drama Students from the CIS Community. You can claim the GAPA Drama Students by i) Liking our facebook page and ii) Emailing us a copy of your alumni/staff/student card.