Hannah Short, alum and Head Girl of class of 2011, lives and works in London. Hannah is passionate about climate justice and community action, and currently works at Greenpeace UK.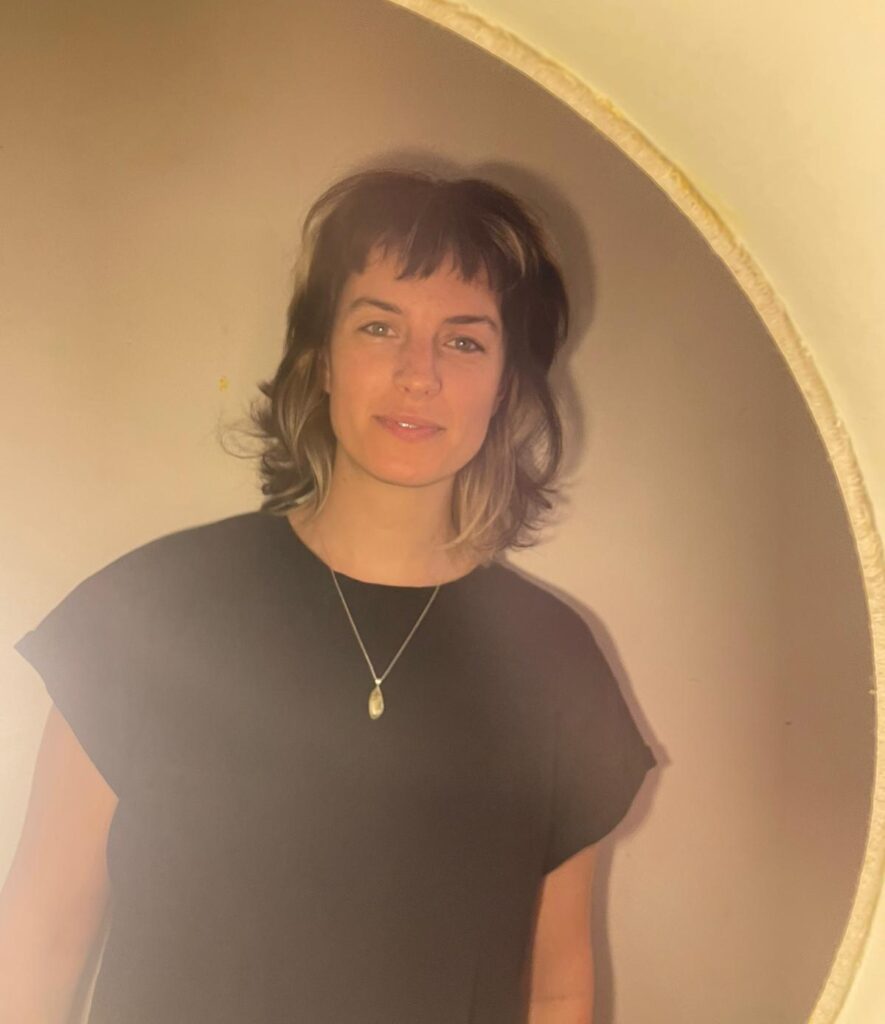 Name: Hannah Short
Graduating Year: 2011
Years at CIS: 14
College & Degree: BA Chinese & Development Studies, SOAS, London
Current city of residence: London
Can you tell us a little bit about yourself ?
Hello! My name is Hannah and I was at CIS from 1997(!)-2011. I came back to visit last year and was super happy to still see lots of lovely familiar faces.
Since graduating from CIS (almost exactly 10 years ago!), I took a gap year, during which I lived in Beijing studying Chinese and working for the JUMP! Foundation. I also spent 3 months living aboard a sailboat studying marine biology and oceanography.
I went to University at SOAS in London, a hotbed of radical student activism. It was very different culturally to what I was used to – but I threw myself into campaigning, and getting involved in all possible environmental projects. I learnt about something called 'community energy', where the local community own and control a means of generating renewable energy. I helped start Solar SOAS, a scheme that got 114 solar panels installed on the SOAS roof, which are owned and run by the SOAS community. The installation generates about £2000 surplus annually, which is offered to the SOAS community as seed money for their own on-campus green project ideas each year.
While at University I spent a summer working at Global Canopy Program, researching the key drivers of deforestation (if you're interested, they are primarily beef and leather, as well as paper and soy). I also spent a summer working at China Water Risk in Hong Kong, collecting Chinese government data and analysing the trends in energy capacity growth. This informed my decision to write my undergrad dissertation on China's coal-fired power growth and national security interests.
I loved SOAS, and after I graduated I worked there for the Students' Union, supporting student activism and sustainability projects. I then moved on to working for Community Energy London, helping to support other community energy groups across the city. Following that, I started working for Greenpeace UK as an Outreach Campaigner, where I am now, supporting our network of volunteers across the UK, and contributing to Greenpeace campaigns on Transport and Oceans. I'm currently working on an awesome project called Operation Ocean Witness.
Other key things: I'm vegan and live in a community-minded house of 7, where we share all the cooking and cleaning, and spend lots of quality time together in our house in North London!
What motivated you to so strongly pursue further study of the Chinese language and culture?
Honestly I had no idea what to study at university – I'm extremely indecisive, and this felt like a major decision! After putting it off as long as possible by taking a gap year, I went for a degree in Chinese. This was in large part because I was told 'it'll be really useful'.
I don't regret it, because things would have turned out totally differently otherwise, but at the moment Chinese doesn't feature in my life beyond casual reading. Although who knows what the future holds…
How did you first get involved in environmental protection/sustainable projects? And how did your passion grow?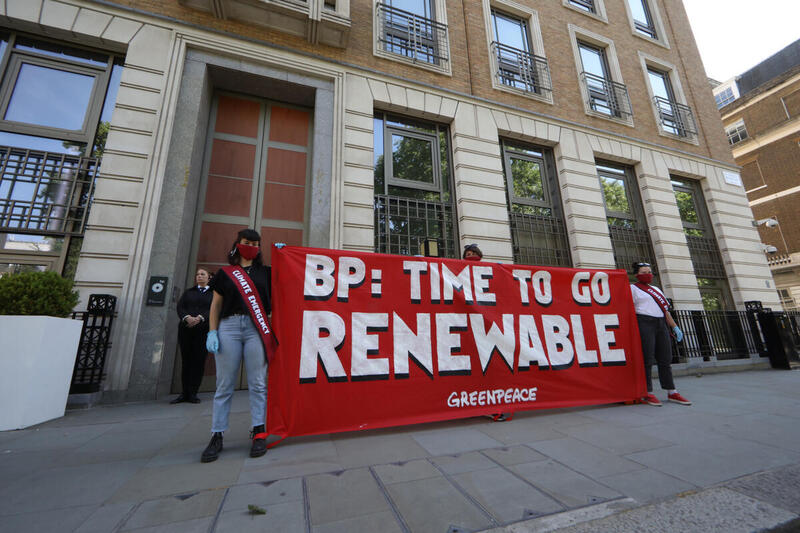 I think I was around 13 or 14 when I started getting concerned about environmental issues – I became aware that the way the world works was trashing the planet, and that we were headed for trouble unless something radical changed. Me and fellow CIS alum Tilly went vegetarian when we were 14 because of the carbon emissions inherent in the meat industry.
Since then, I've tried to take action wherever I am in whatever way possible. It's usually been pretty hard-going, as (particularly previously) there wasn't widespread understanding of how serious these issues are.
At CIS I was inspired by the film 'The End of the Line', and set up the student group FISH, 'Fishing Improperly Stops Here' in 2008. The group focused on raising awareness about overfishing and plastics, and it was a lot of fun to learn how to campaign with other like-minded people. (Though unfortunately improper fishing has continued and worsened, despite our best efforts!)
Over the past few years it's been great to see climate justice gain traction and recognition worldwide. My CIS personal project was to create an action plan to get CIS to become more environmentally-friendly, which I presented to the then-headmaster Dr. Faunce in 2009. Thirteen years later, CIS is now finally making moves to make these kinds of changes through Vision '33 – in large part thanks to the inspiring student group Drop In The Ocean.
At University I got deeply involved with divestment campaigning, and helped persuade SOAS to divest its pension fund out of fossil fuels as part of the Fossil Free SOAS campaign. I also lobbied the University to declare a climate emergency, and commit to going carbon zero. I later joined the Divest Parliament campaign, pushing to get the UK Parliamentary pension fund divested out of fossil fuels.
A fun thing I've done is cycle long-distance with big groups to three of the annual UN climate conferences (COP) – to Paris, Marrakech, and I helped lead the trip to Bonn, to join other activists calling for the conferences to be as effective as possible.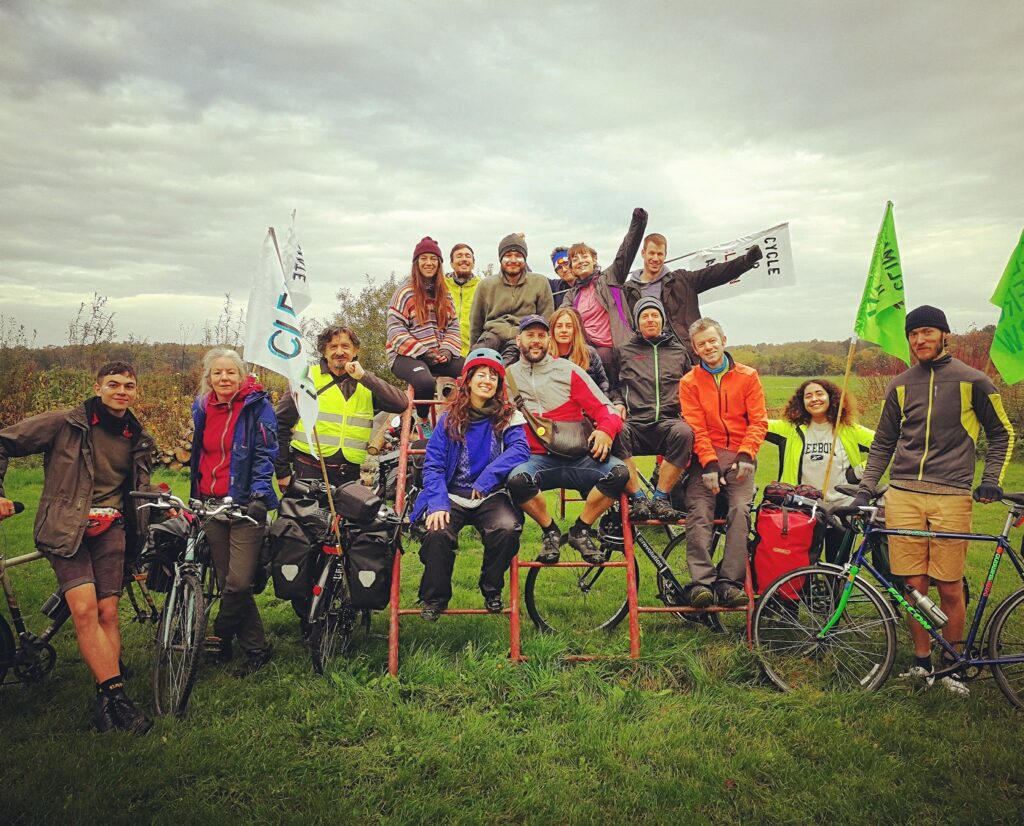 I'm motivated by care for the planet and its inhabitants, and fear of what the future currently holds. I honestly wouldn't be able to focus on any other area of work. We're currently in a mass extinction of species on earth, thanks to humans, and reading and seeing what's happening is pretty devastating. Our future will be so majorly impacted (and many parts of the world are already feeling the deep effects), that as someone who has the choice, it doesn't make sense to me to work on anything other than trying to avoid catastrophic climate change. There are many other deep-rooted issues in the world, but they will all be exacerbated by climate change.
It is also exhausting though – so I'm looking forward to taking a break and doing a long trip sometime soon with my partner. I also hope to one day live on a boat and sail around the world.
Can you tell us about some of the campaigns you have worked on in your role at Greenpeace UK?
I work directly with our network of awesome, passionate volunteers, and I manage groups in Scotland, Wales, Northern Ireland, and the Southwest and Northwest of England. I work with them to take vital local action on our global campaigns. Currently I sit on the Oceans Campaign team, which focuses locally on banning supertrawlers in the UK, and more globally on banning deep sea mining and pushing for a strong Global Ocean Treaty during the upcoming UN negotiations in August.
I've worked there for over a year, supporting our network of volunteers and helping to come up with campaign tactics on first the Transport campaign, and now the Oceans campaign.
I'm also involved with work to help Greenpeace become more actively anti-racist through four anti-racism commitments they made last summer. It's been really interesting to see how this work is being put into action, and I'm proud to work at any organisation trying to take meaningful steps to address the deep inequalities that exist within society.
What does a sustainable future look like to you? Maybe more specifically, what behaviorial changes are most vital to that future?
This is a big question! And a tricky one, because the starting point is so unsustainable and unequal. There are ways of imagining a totally different society, or just one which is a variation on what we have now.
I think the big changes that are most vital include:
Getting out of the individualistic mindset, and trying to understand the nature of the issues, and how our behaviour impacts on others. I think people – especially privileged people, like those who go to CIS – have a major responsibility to think about this in-depth. Privilege often originates from exploitation elsewhere
Considering your own personal lifestyle, particularly around what you eat, buy, throw away, and energy consumption
Questioning received wisdom, and being prepared to push for change – the way the world works is unsustainable and deeply inequitable. Lots of people are invested in things continuing as they are, so this change will involve conflict of some sort
Taking part in or starting campaigns to hold big companies to account on their environmental impacts
Taking part in or starting campaigns to put pressure on the government on their environmental policies
Valuing the needs and rights of other people and animals
Considering the historical origins of our current issues – both environmental, and beyond. The problems have emerged out of extractive, industrial, colonial capitalism, which spread this system around the world. These foundations must also be questioned if we want a radically different future
This may all sound a bit extreme – and in some ways it is. But the way people in Hong Kong and western countries live is arguably very extreme. This way of living has only emerged in the last 50 years or so, and is majorly unsustainable and inequitable – and cannot continue indefinitely.
Do you think that your work and study of Chinese will intersect in the future?
Who knows! Hopefully it will, but life is strange and unpredictable, and the world is large.
How did your CIS experience contribute to who you are today?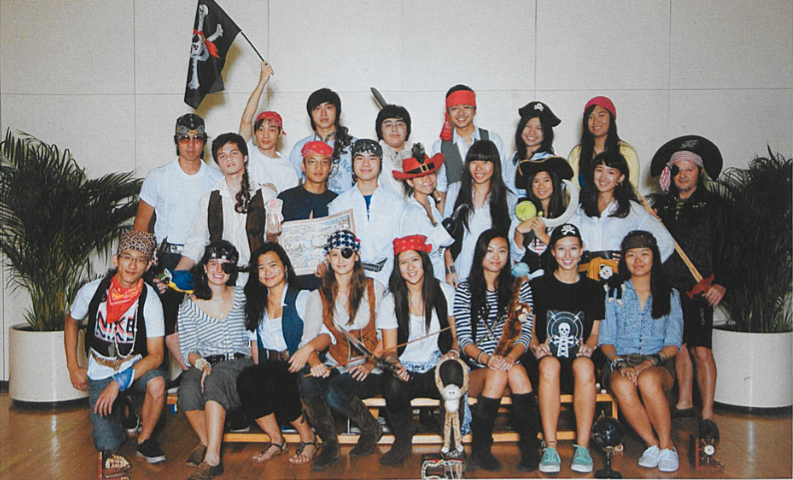 So majorly! I love CIS – I also have a conflicted relationship with it, because it's a massive privilege to have gone to such a good school, and that privilege isn't afforded to everyone.
However I did absolutely love my time at CIS – it gave me the tools to be able to put my mind to whatever I'd like to. It fostered my curiosity and self-discipline, which I highly value. My wish is for all school children to have sufficient support and encouragement to have the opportunity to grow as well as possible.
That being said, I don't think that CIS is perfect – it instills huge pressure around performance and general 'achievement'. This is almost exclusively fixed on academic – and later career and income-related – success, and it's really hard to shake.
There's a whole world of meaning out there beyond academic and professional achievement, so it's challenging when those aspects take up such a large amount of headspace, and make up the yardstick against which we measure ourselves.
I'd say CIS was a very tight-knit community, and made me value that and seek it out elsewhere in my life. This has contributed to me living in a communal home of 7, which is a great source of joy, and making a point to create strong friendships and connections to those around me.
Principles aside, it's also not lost on me that the choice to work in the charity sector to try to help address climate change means that I wouldn't be able to afford to send my children to CIS.
CIS will always be a big part of me. I look back fondly, and wish everyone I knew (and those I didn't) well! Please feel free to reach out if you're in London 🙂