Our Class Ambassadors do a lot to help us stay connected with our alumni. But how well do you know them? We asked Ingrid Tsang '18 a series of questions to find out more about her – her likes, dislikes, quirks, and everything in between.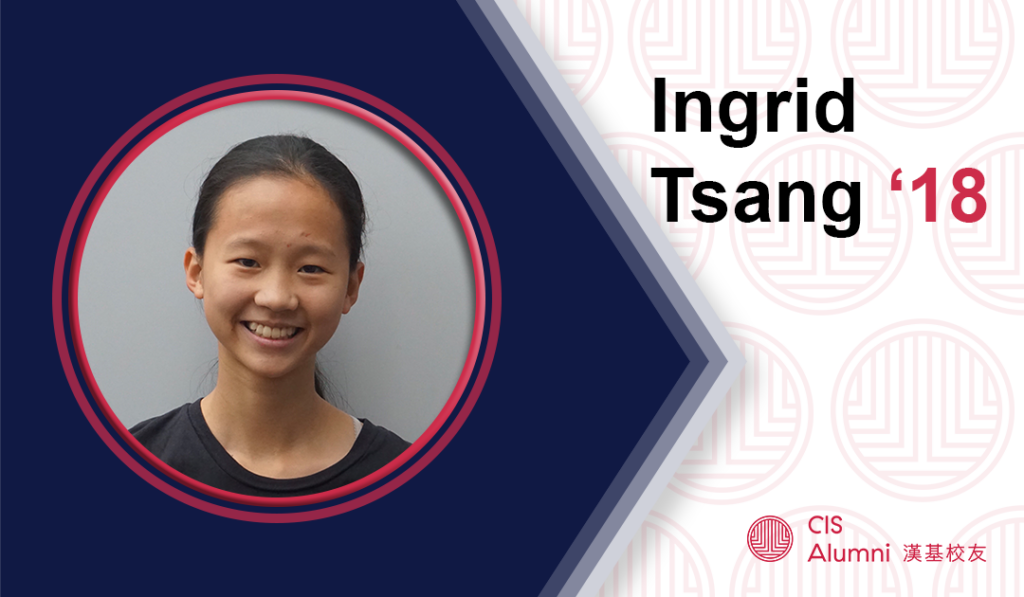 What have you been up to since you left CIS?
Currently in my last semester at Harvey Mudd College, majoring in Computer Science (and then heading to SF after graduation to work as a software engineer).
Have you travelled anywhere interesting lately?
Between HK and Claremont, CA (where Harvey Mudd is).
What would we most likely find you doing on the weekend?
Hanging out with friends, playing football, doing homework.
What's your fondest memory of CIS?
Playing at the netball tournaments in Singapore and on the football team.
Where do you see yourself in 5 years?
Working at the intersection of tech and sustainability.
What's your favourite snack?
Crackers and dried mango.