Jimin is currently a senior at Princeton University majoring in Spanish and Portuguese. She is a writer and journalist whose articles have been featured in publications such as TIME, Vox, and The Huffington Post…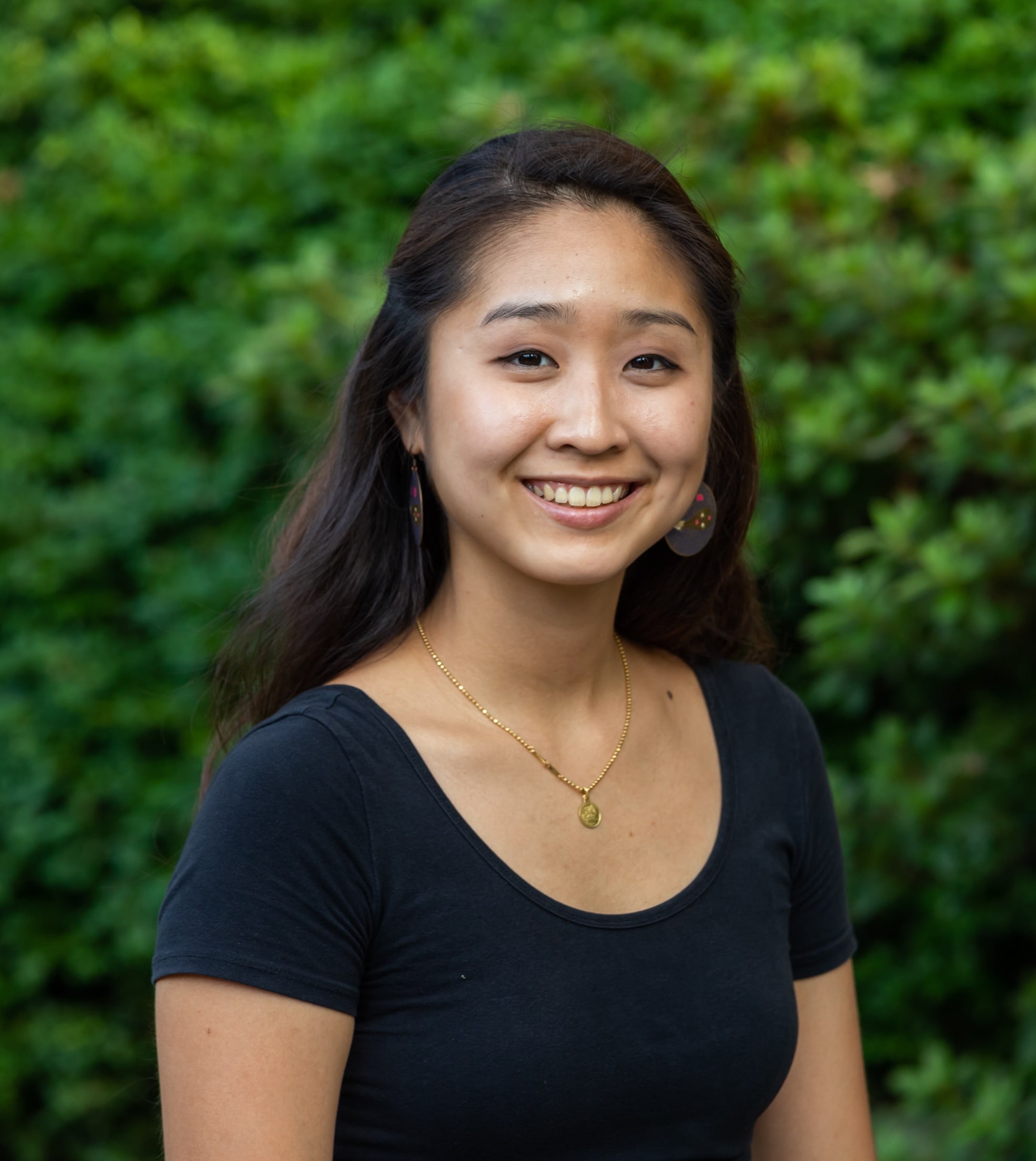 Name: Jimin Kang
Graduating Year: 2016
Years at CIS: 4 years
College & Degree: Princeton University 2021, Bachelor of Arts in Spanish and Portuguese with certificates in Latin American Studies, Environmental Studies, Journalism and Creative Writing (with a focus on literary translation)
Current city of residence: Carlisle, PA
Can you tell us a little bit about yourself?
I'm Jimin, and I graduated from CIS in 2016. I'm originally from South Korea (which is where my family lives now), but I lived in Hong Kong for most of my life, and so I consider both of them as equal homes. After living in Brazil before starting college, I'd consider Brazil as one of my homes, too—perhaps not in a physical and inherited sense, but definitely in an emotional and intellectual one. At Princeton, I'm a Spanish & Portuguese major getting certificates in Latin American Studies, Environmental Studies, Journalism and Creative Writing (with a focus on literary translation). As far as extracurriculars go, I work as a residential advisor, belly dance and serve as one of the co-presidents of a freelancers' collective called the University Press Club, with which I've been a student journalist since my freshman year. 2020 has been a year of incredible growth for me on the journalism front, as I've been experimenting with first-person essays to detail how the pandemic has impacted students like me.
Why did you choose to spend a year in Brazil and how did it inspire you to further your understanding of Latin America?
Having studied Spanish for about 5 years up to that point, I did have a desire to go to Latin America. The program that Princeton offered, called the Bridge Year program, had locations in both Bolivia and Brazil, and I ended up getting an interview for the Brazil program. Even though Brazilians speak Portuguese, it was that love for Spanish that initially got me interested in the country and continent. I had never really considered taking a gap year after CIS, but I did want the opportunity to live in another country and learn another language.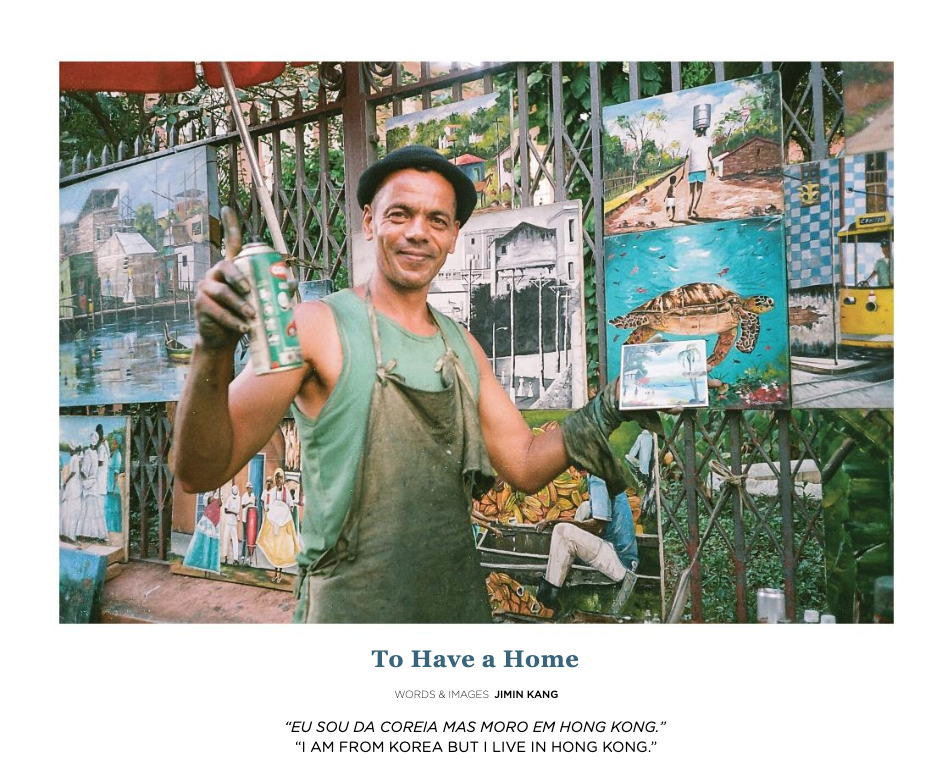 Did your gap year change your plans heading into university?
Definitely. My decision to major in Spanish & Portuguese was absolutely inspired by that year I spent in Brazil. I fell in love with the country and I was blessed to have had two incredibly loving homestay families. As a translator, I've been reflecting a lot on my relationship with the Portuguese language. It holds a very special place in my heart, because it's the first language I learned in a non-academic setting and one that I didn't need to learn to survive. I didn't have to prove myself while learning it: I learned the language as just another member of a household and someone who was willing to open their heart to new experiences. That approach to learning language was really influential for me.
I know that you're working on a translation of a Brazilian indigenous writer for your senior thesis. Can you tell us about it and why the translation is so critical?
I'm translating two short books by a contemporary Brazilian indigenous author named Daniel Munduruku. The first follows him as he travels through São Paulo, where he finds surprising connections between the urban metropolis and the Amazonian village where he grew up. The second is a series of Munduruku's philosophical musings, from his perspective as an indigenous person, on contemporary aspects of capitalism, spirituality, ambition, etc. I chose to translate his works because I thought it'd be poignant to end my time at Princeton where it began. Besides, while studying both Brazil and the environment through my courses, I've also been interested in the way environmental issues — which are a key theme in Munduruku's work — play out across Latin America, and particularly in the Amazon.
While studying the Amazon during my junior year, I came to learn about the indigenous populations that live there. What was really moving to me were their philosophies of looking at the world, which are very different from what you get in Westernized and industrialized societies like the U.S. or Hong Kong. For instance, the indigenous cosmologies I've studied — and I want to be wary of generalizing here — tend to reject binaries (like good versus bad), and they challenge some of my own internal biases and belief systems.
Translating Munduruku's work has been a very special experience. I was just translating a chapter in which Munduruku describes how, in industrial societies, people ask children very early on: "What do you want to be when you grow up?" As someone who's heard that question too many times to count, I found Munduruku's reflections on that question really powerful. To paraphrase, he wrote something along the lines of: "When I was a child living in my village in the Amazon, no-one ever asked me that question because I was never expected to become more than I already was. It's truly a disservice to the world to believe that you have to become more than who you already are."
Especially under the current Brazilian president, there's a really dangerous misconception that indigenous people are 'people of the past.' Now, more than ever, is a really important time to start seeing them as people of the future. Indigenous communities all over the world have been the Earth's guardians for centuries, and in a time of ecological devastation and climate crisis, it's important to learn from the way they engage with the environment as equals and not as dominators.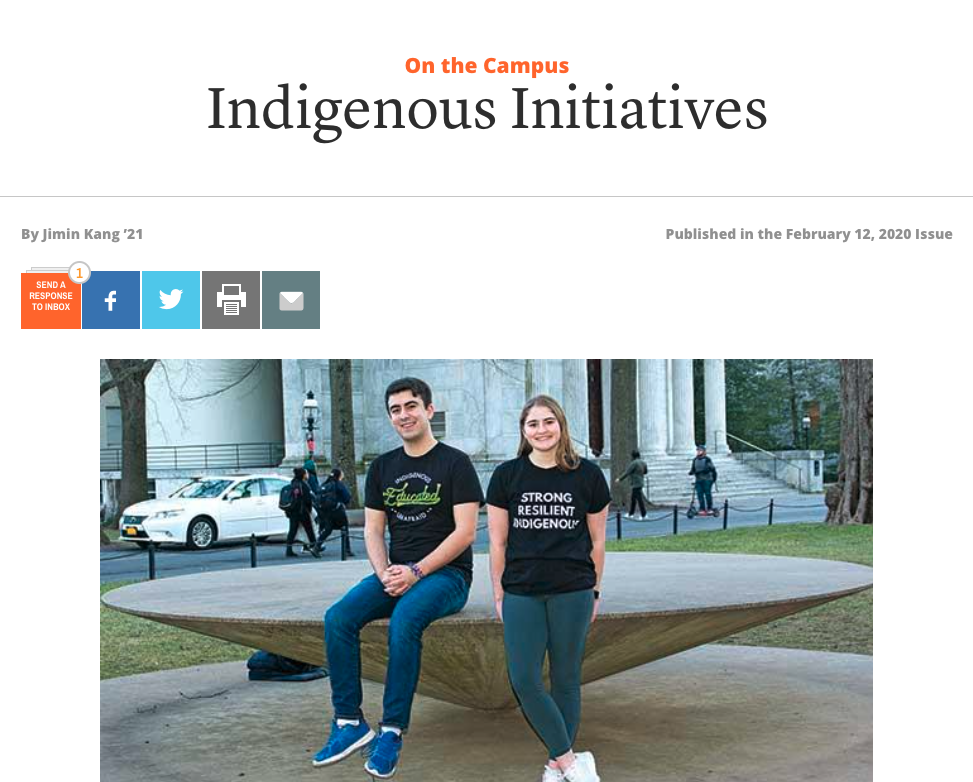 As an international student, this past year has obviously been tough. How have first-person essays helped you cope and do you think you'll continue writing them?
When COVID hit the US and schools shut down in March, I remained on campus for a few months before returning home to Korea. It was difficult when all the American students were able to go home, while us internationals were stranded. For many of us, it raised questions about what we lost in our decision to come to the US. While having those thoughts, which were particularly highlighted by the pandemic, I wrote a first person essay about it that ended up in Vox. The response to that really motivated me to believe that being able to speak truth about your experience can have an incredible impact on the world.
When I first started at Princeton, I was very intent on going into hard news journalism, but back at CIS I was part of Scribbles and I loved writing poetry. So, I definitely came from a more creative background. Senior year has been interesting because I've been gravitating back my creative side, and I think personal essays have given me the room to do that while still working on my journalism.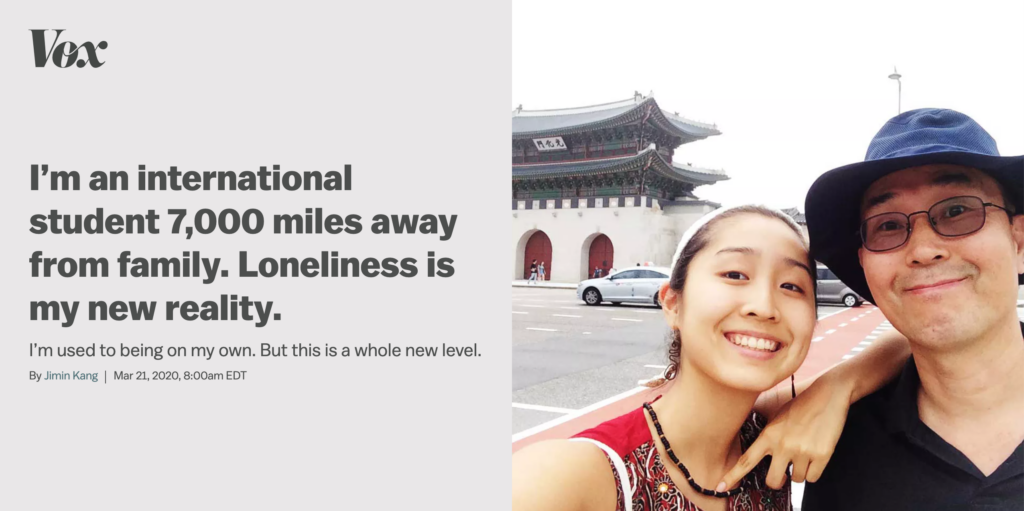 What article topics do you hope to write about in the future?
I've just finished an opinion piece on what Joe Biden's election means for international students in the US, and I'm excited to say it will be published by The Hechinger Report.
The other piece I'm working on, for the Princeton Alumni Weekly magazine, is about Princeton students who ended up living close to or with alumni because of the pandemic. My housemates and I discovered, very serendipitously, that our next door neighbour here in Pennsylvania graduated from Princeton in 1965. It's been wonderful getting to know him and his wife, and I wanted to write about that experience.
Do you have any plans for after graduation?
That's the question of the century! I definitely want to be writing, and that's the one thing that I'm certain about. So far, I've been looking into summer internships in journalism and potentially some journalism fellowships as well, mostly based in the US. Since the pandemic started, I have also considered going to grad school. It never had crossed my mind before, but the more I look into it, the more I find myself thinking it's something I want to do.
What was your most memorable CIS moment or significant moment that stays in your memory?
When I was in Year 10, which is when I transferred to CIS, I was in Mr. Tsang's homeroom. He was the first person who taught me about gratitude as an intentional practice, right when CIS was starting to include positive psychology into the curriculum. As part of an exercise we did in homeroom, Mr. Tsang made us write notes of gratitude to one another that we distributed at the end of class. The one that Mr. Tsang wrote for me was so lovely and moving that I folded it up and kept it in my wallet. Eight years and several wallets later, it's still with me. I pulled it out of my wallet the other day before an interview and kept it beside me through the process. Every time I doubt myself, I turn to it and remember that time in homeroom when I learned about gratitude for the first time. I am still very grateful to Mr. Tsang for doing that exercise.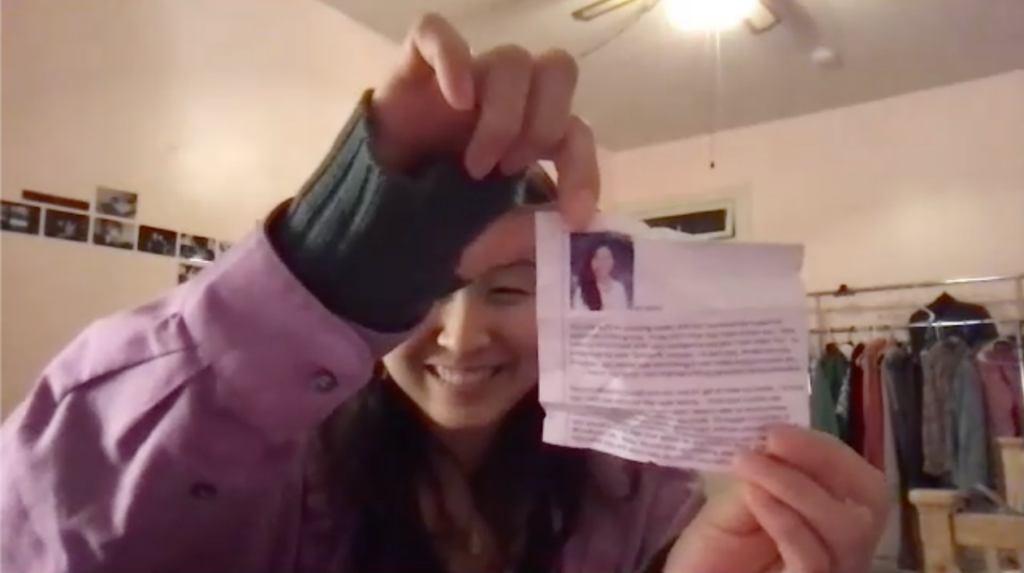 How did your CIS experience contribute to who you are today?
The friendships I've made at CIS have been really incredible. It's no surprise that CIS is full of people who not only have strong values but are also driven and have so much ambition. It just amazes me seeing where some of my classmates have ended up and what they are up to, especially creatively. Because I was a part of Scribbles, I was surrounded by a lot of people who were interested in creative things. They inspire me to this day. For example, I love the artwork made by my friend Nicole Choi '16, who graduated with a major in Visual Arts; reading works by Yi Ling Liu '13 is always an enriching and illuminating experience; the crosswords and translations done by May Huang '15 never cease to make me think about language in fun and interesting ways. There are all of these people in my life who inspire me creatively and a lot of them have ties to CIS.
Growing up, my mom would always tell me: "As long as you know good people, then you are all set." I really believe in that, and I'm grateful that CIS has introduced me to so many wonderful people who continue to influence me in many ways.
What is the last book that you read? Ways to Disappear by Idra Novey
What is the next book you want to read? A translation of The Complete Stories by Clarice Lispector
What do you like to do in your free time? Cook with housemates
If you could have a one-hour conversation with anyone – historical or current – who would it be? Krista Tippett – She's a great question asker and conversationalist. I aspire to follow in her career path!
Read more of Jimin's published work here: https://lifeofjimin.wordpress.com/published-work/