Top tips from our experts to help you find a job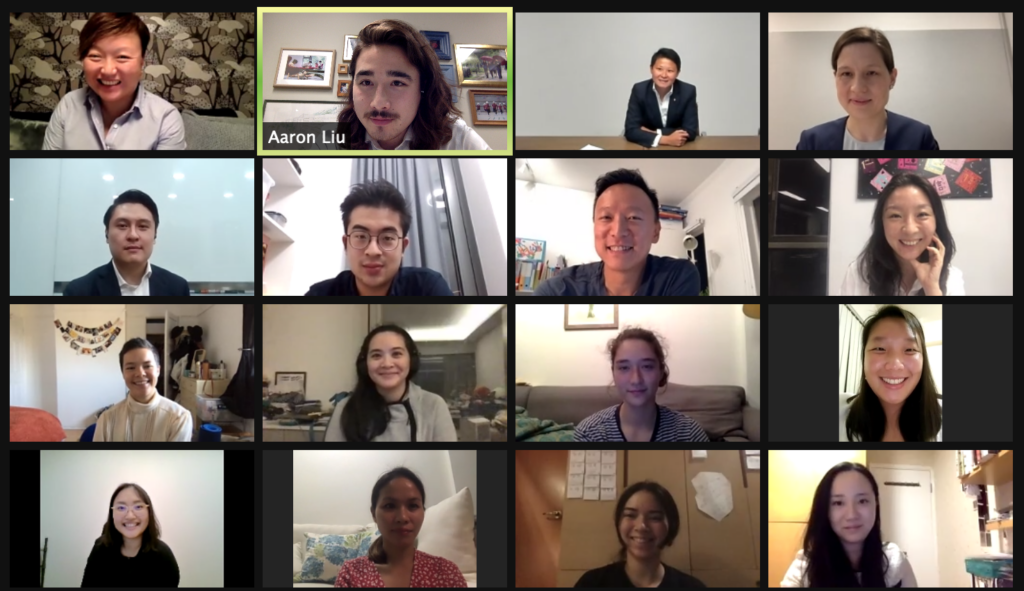 On Monday, 23 November, CIS Alumni gathered virtually to hear from Loretta Chan '98, a Partner at Wellesley Partners Hong Kong specializing in Global Markets search, and Chris Wong '10 who leads the APAC management team of Selby Jennings specializing in sales and financial services search. The session was moderated by Dallas McAfee '98 who is herself a seasoned recruiter and leadership coach for Goldman Sachs. It was a privilege to have them help us navigate the jobs market in these unprecedented times.
For those who want to experience the full session, click here for the recorded video.
Top Pandemic Recruitment Trends
Unpredictability!
Whilst it's not all doom and gloom – there are industries disappearing overnight (aka aviation) and there are also new industries emerging – zoom anyone?
Workers from Europe and the US are returning to Asia in droves where the pandemic is relatively under control and where companies are still hiring.
More part-time and contract opportunities are available across the board in most industries. The benefits are flexibility and the ability for people, especially those still undecided, to try different jobs and opportunities.
Companies are more inclined to hire locally given travel restrictions and visa issues.
Corporations are more cost conscious and increasingly replacing senior employees with more junior hires.
Job Seekers Please Note
As much as this is a cliche, stay positive and do not give up!
Focus on building your own profile and learning new and relevant skills which will enable you to hit the ground running when the right opportunity arises.
Corporations are transforming themselves digitally – what about you? Is your digital presence consistent with the image you are trying to project to potential employers? Just as you would google a new friend, expect any potential employer to run a google search on you – do the results reflect what you would want to show a potential employer? Consider creating different accounts for professional and personal lives.
Even if you do not have a strong social media presence, LinkedIn accounts are important for banking and other professional sectors. Make sure you clearly list all your skills, for example, languages or programming/software skills.
Network, network, network – join forums, join zoom calls, reach out to people on Instagram or LinkedIn. Be engaged and proactive!
How Can I Get a Foot in the Door Even If No One is Hiring
Keep an eye out for opportunities in your chosen field and offer your services pro bono! Not only will you hone skills and gain experience, you will also meet (and hopefully impress) people who may offer you a job in the future.
Key is to align your profile and skills with the companies and jobs you are applying to. For example, if you are applying to tech, your profile should show your passion for tech and all relevant experience.
The same applies for the non-profit sector – volunteer your time, show people what you are passionate about and network, network, network.
Sometimes you need to take one step back in order to take two steps forward.
Virtual Interview Tips
Ensure a clean background and good lighting.
Check the microphone and camera work before the interview.
Dress appropriately – a virtual interview is no different to an in-person interview.
Body language is important – consider standing up – you will appear more energised and voice projection is improved.
Position your camera properly so you are able to look straight at the interviewer – interviewers notice if you are looking away or reading something from the side.
Consider your interviewer a friend – they may be more difficult than necessary just to test you – remember they are actually trying to hire you.
The small things count – check your spelling and grammar and always send a thank you note after an interview.
How Can CIS Alumni Help
CIS Alumni Connect is a vast, resourceful network. Through the online directory, you can search, and directly message, alumni from many industries and locations. CIS alumni are usually quite responsive as they know the network is a trusted one.
Outside of professional connections, there are many ways to connect within the alumni network, sports, community service, board games, wine clubs – you name it, somebody from CIS is most likely interested too.
Don't forget to join the CIS Alumni group on LinkedIn to make more trusted professional connections.