Justin is currently a Product Designer residing in San Francisco. He previously worked in the film industry and produced a documentary called "YAYA" about his domestic helper that is available on Youtube.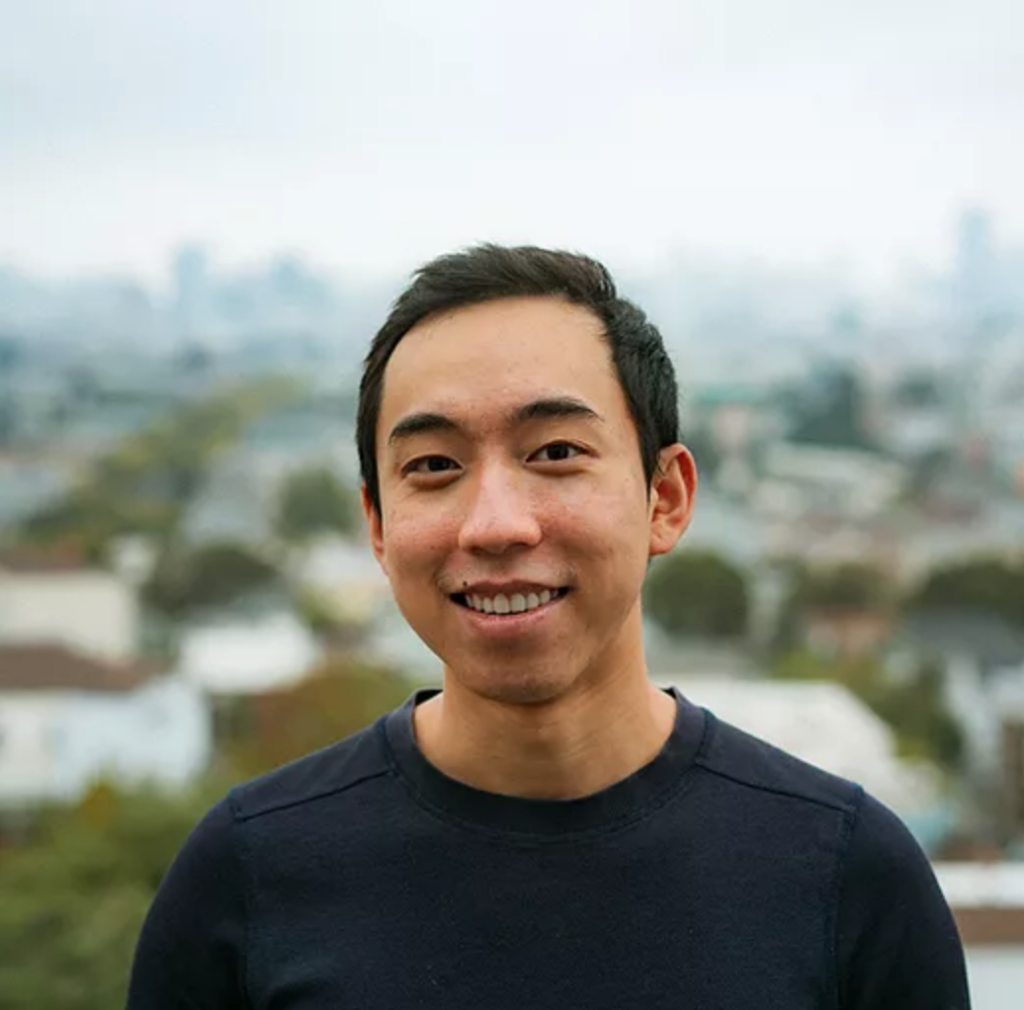 Name: Justin Cheung
Graduating Year: 2012
Years at CIS: 12 years
College & Degree: NYU Film and TV Production, Political Science
Current City of Residence: San Francisco
Can you tell us a little bit about yourself?
Where should I start? After I left CIS, I went to New York, to study film at Tisch. But after two years of studying film, I realised that I didn't want to spend my time studying film, I wanted to have a more liberal arts education. So, I just started taking classes in politics, evolution and anthropology. These classes really took me out of my comfort zoneand made me much more curious about the world. After taking those classes, I became interested in how I could combine my skills in storytelling with the humanities, and I felt that creating a documentary would be one of the more impactful ways. But I didn't have any ideas.
After I graduated from college, I worked on some farms in Norway for four months, and during that time, I just kept thinking about what I'd work on if I had one more year to live. The answer was making something that paid a tribute to one of the most important people in my life that I felt was part of a really marginalised community — my family's Yaya (domestic helper) — I felt like only I could tell this story, and hoped that I could give something back to a community that has given so much to Hong Kong. I was also inspired to make this film because I saw so many helpers get mistreated when I was growing up. So, I embarked on that and spent 10 months working on it and I started by doing everything myself: eventually, I raised money and hired a small team, like a cinematographer, producer, and editors and just started filming Yaya's interaction with my family. As you can see, I took a really personal approach just tried to capture the truth of my family's relationship with her.
I tried to focus on the uncomfortable truths, and it was scary, but I believed that was what made it resonate with the audienceI was afraid that I'd be judged, but I thought that if a few people watched this and felt seen in society, or changed their mind about how they treat domestic workers, then this level of vulnereability would have been worth it.
Watch Justin's documentary:
I think I leveraged this kind of naivety of just being young and taking a huge risk as most of my friends were going to get jobs. I'm so glad I did because as I get older, I realise that taking those risks later in life, will seemmore dangerous and daunting. You just kind of live your life and prioritise things in a different way.
Today, here are comments coming in telling me how much they appreciated the documentary and sending their regards to Auntie Tessie. You can't put a price tag on that. I would say, that was one of the most fulfilling things I've ever done in my life.
After that, I went to Los Angeles and worked at Creative Artists Agency. I put on a suit and a tie and I was in this intense agency environment for two years. I leveraged my background in China, understanding China and speaking Chinese, to get started in the mailroom. It's like a "first break into Hollywood" kind of job, where you're in a room with 40 other kids just doing manual labour.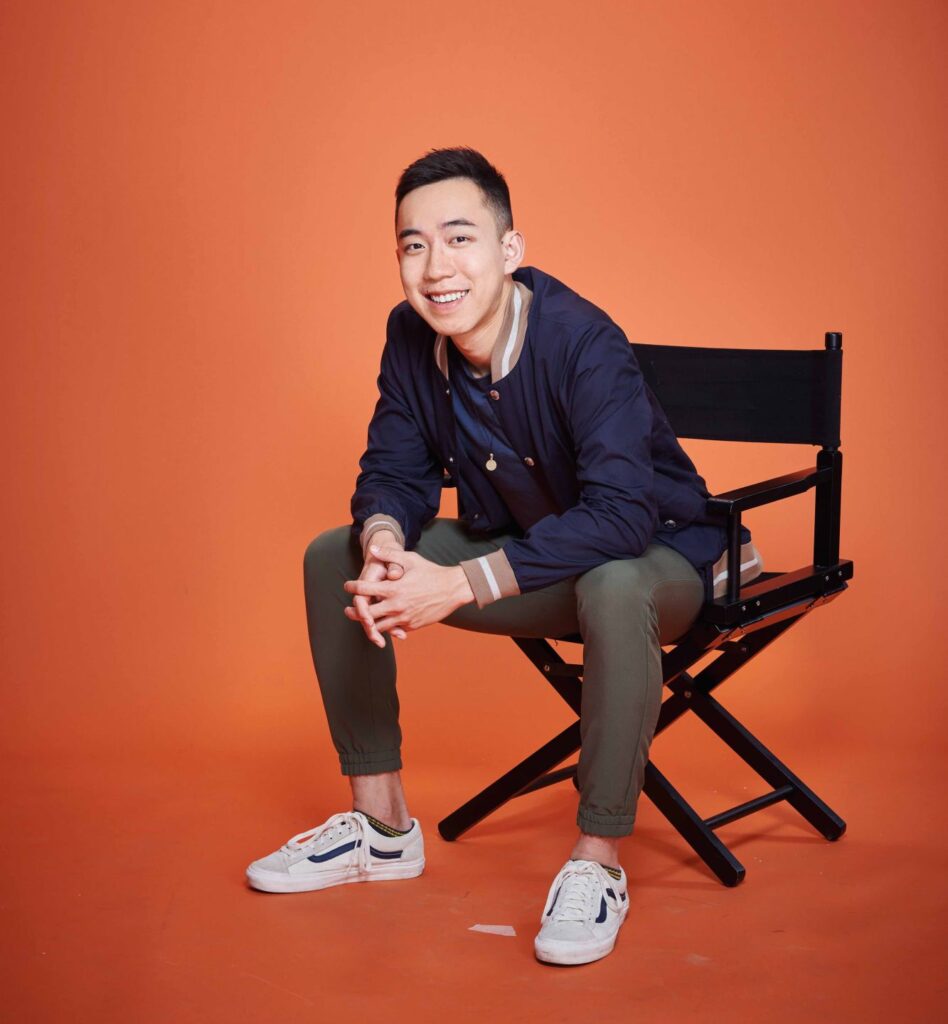 After that, I decided that I didn't enjoy the entertainment industry, and I didn't enjoy the process of filmmaking, but I still loved that opportunity of improving someone's life and making an impact. After a year of just figuring out what my next step was, I started learning more about digital product design and realized that it was a craft where my interests in business, creativity and problem solving intersected. I personally want to solve problems instead of just talking about problems, and realised that my documentary was just shedding light on something, but it didn't create any systemic change.
I feel like design, at its best, is this craft where you have an opportunity to work with others to create systemic change. So that's my new "profession" if you will. I'm a digital product designer and right now I work at a health tech company (that a CIS person connected me with). This industry is quite a big leap. Wish me luck, it's my second month in this new career.
What is CantoSoul? And why did you and your sister create it?
I'm glad you asked me that because I it's very influenced by being at CIS and in Hong Kong. CantoSoul started when I wore this traditional Hanfu in America. I felt empowered to wear something that celebrated my culture, but also allowed me to just be myself. I wasn't being fully Chinese; I was just being somewhere in the middle. I was wearing it in America with jeans and sneakers and it just had a modern feel to it, which made me realise we were entering a time in society, where being Asian and also celebrating that Asian heritage was cool. I think it also resonated with my insecurities as a kid growing up in a post-colonial society, where the default was British, right? I always felt like a foreigner in my own country, and put Western things on a pedastal, I wanted to create something that celebrated that [Chinese] culture and I wanted to do it in a way that felt in line with the times.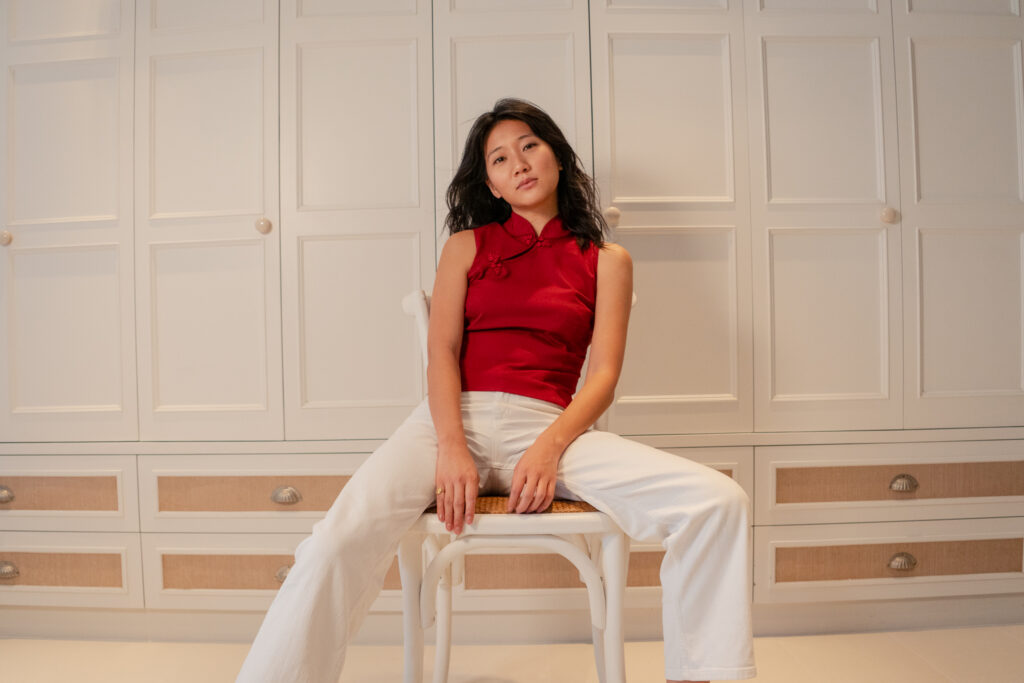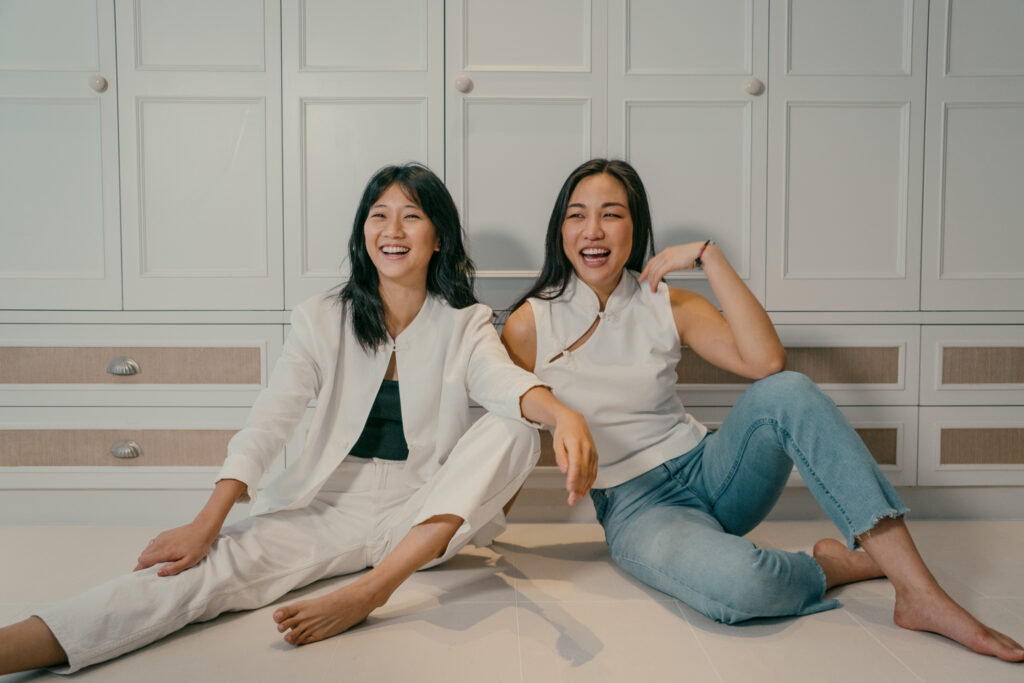 That's why we really focused on creating traditional Chinese clothing with a modern touch made with sustainable materials. Those two things: the modern aesthetic and sustainable material were really part of the DNA of it.
I told my sister, I wanted to do this, and she's an executer, I'm just good at ideas. She's really a great executor. So, we got together one summer and we hired a designer, we created relationships with this manufacturer and then in four months, we had some actual products that we could sell. We had a launch party at Dragon-I and from there, after a year, I handed the whole project to my sister because I was getting busy with my career transition. But she is really passionate about it. It was actually her that wanted to create and build this company and it's still going strong. CantoSoul is really the product of wanting to celebrate identity.
The idea was also inspired by Crazy Rich Asians coming out. In Hollywood, when that came out, and there were a lot of conversations about Asian representation. It just inspired us to contribute to this wave of shining your light on different stories and promoting diversity.
It's made with leftover material from manufacturers.
What are the next things that you hope to work on? Are there any other social issues that you feel passionately about?
I got really sick with an autoimmune disease about two years ago, when I was working at the agency. And that just made me realise that health is the most important thing in one's life, physical and mental, and even spiritual. Feeling debilitated made me want to learn more about the healthcare and wellness industry. So, solving problems with design, in the healthcare and wellness space would be my next focus.
I'm not sure how it manifests, but I think it's great that I just basically did this boot camp, acquired a bunch of new skills, and now I feel empowered to continue to do that. Before the bootcamp it's like, "Okay, I'm interested in the space, but what do I really have to offer?" In the short term, I just want to be really good at this craft. There's this book called, So Good They Can't Ignore You and it's about the importance of acquiring skills and not following your passion. And that's so counterintuitive to how I am as a person, but I really like that philosophy. When you try to build your skills and get good at the skill set, then sometimes the passion follows. It's also important in this constantly changing world to be acquiring skills, and hopefully, I can use my design skills for good in the health and wellness space.
How do you think it's contributed to where you're at today?
It sounds a bit cheesy, but when we were in year six, we learned the three R's: respect, responsibility and reflection. I think that last part, reflection, is actually something that I really took away from CIS. Because when you're at CIS and you're reflecting on your work and your homework, it just feels like unnecessary work. It's like we already did the work. Why do we have to reflect on the work? And we did that continuously through MYP.
I feel like working that muscle of looking at what you did and what you could have done better. That muscle of reflecting, I think was really important and it's something that I still use today. You're never going to get everything right on your first try, but if you have that muscle of reflecting, you can probably do better the next time. Reflecting requires you to unpack your way of working your own psychology. And that's a really important skill set. That helps you improve as a person in the long term and I don't think it's something I'll ever stop doing right. So I would say, as much as I hated doing that as a kid, it's proven pretty useful.
So how would you reflect on your documentary now?
I would say that I was really happy with the final product. I do wish that I was smarter about how I distributed it. I applied to a bunch of film festivals. And I got into a few, but I wasn't very business savvy about maybe trying to get a distributor, such as trying to get it on Amazon or Netflix. Distribution is a very business-y part of that process and I was lacking those skills. I think that if I had distributed it in a smart way, it could have maybe reached a bigger audience, or made money from it that could have gone back into the community.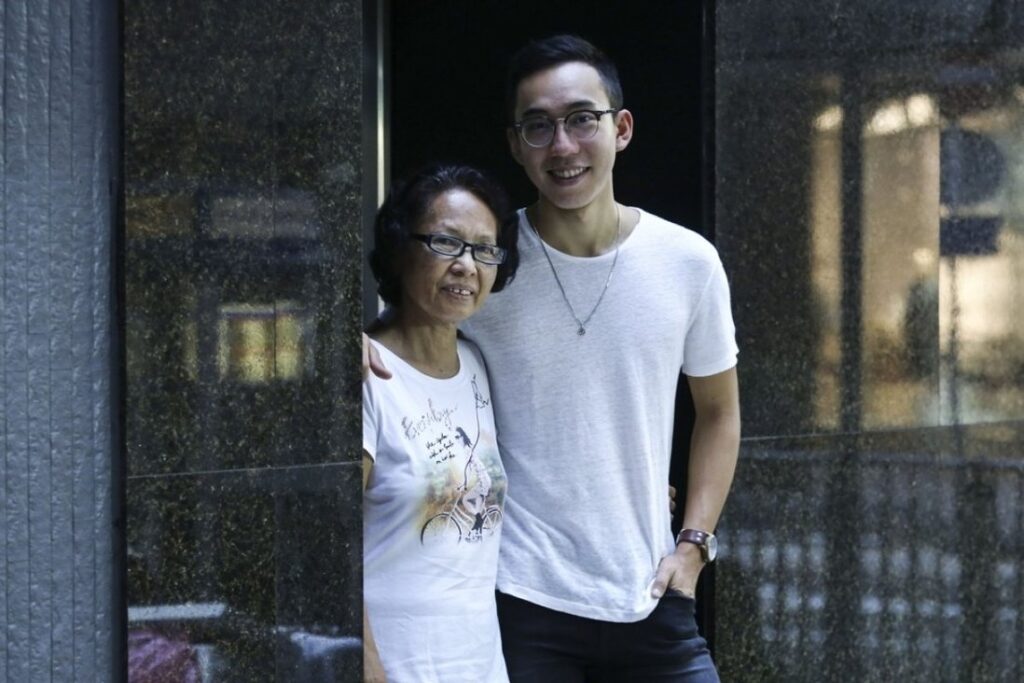 I waited a year after like, applying to festivals, and then finally uploading it to YouTube. And I would say like, putting it on YouTube also helped it just go a little bit viral, because, you know, it's YouTube and it's free. That's one thing I would have done differently and maybe add more scenes of my mom's singing.