Linda is a graphic designer based in New York. Her work has been recognized by The Type Directors Club, Print Magazine, The New York Times, and 50 Books | 50 Covers, among others. She also works on freelance projects, which includes editorial Illustrations for the New York Times.
Name:

Linda Huang

Graduating Year: 2004
Years at CIS:

3.5; Jan 2000-2003

College & Degree: BA, Swarthmore College
Current city of residence: Brooklyn, New York
Places lived before: Melbourne, London, Shanghai.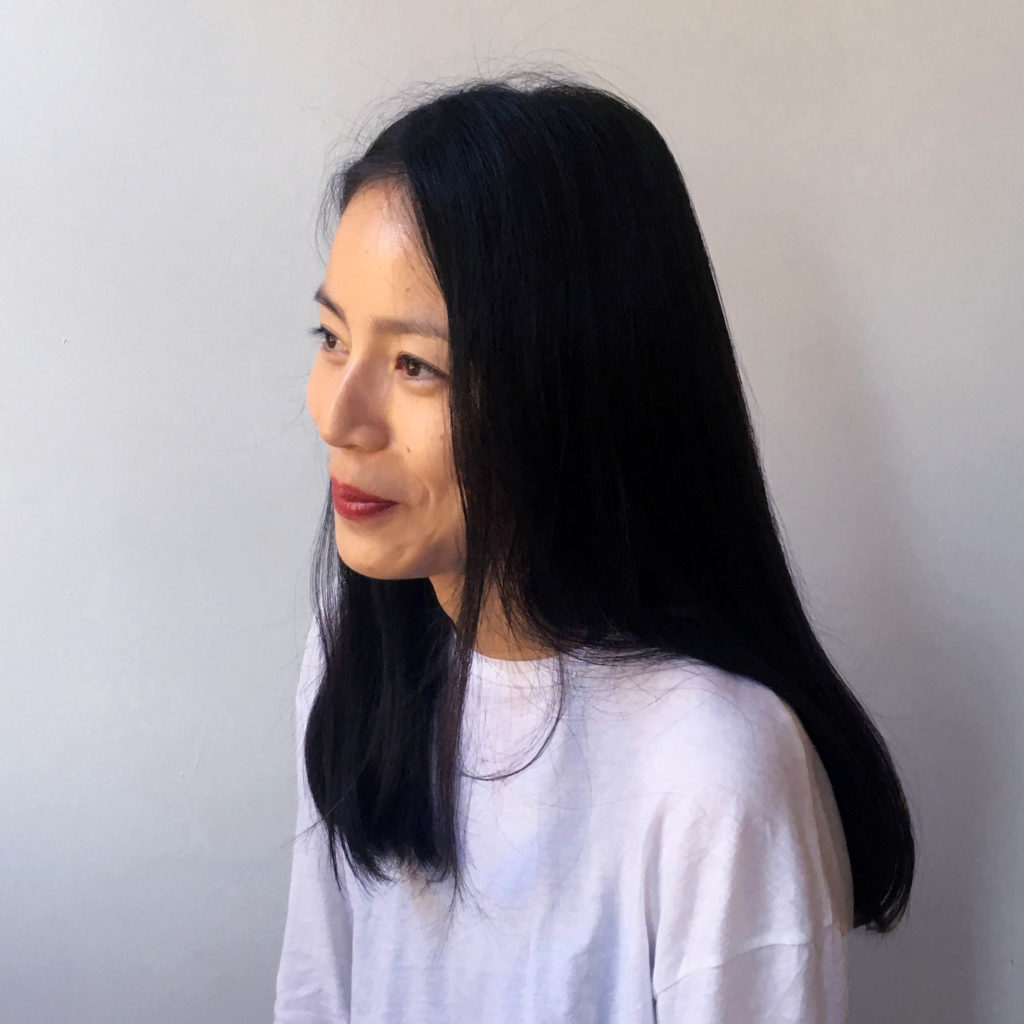 ---
Could you introduce yourself a bit (background & profession)?
I am a book cover designer at Vintage & Anchor Books, an imprint at Knopf, which is part of this big corporation called Penguin Random House in New York. When I'm not designing covers or reading in order to design, I make time for other freelance projects, most often editorial illustrations for The New York Times.
How did you get into graphic design? And how did you start designing book covers? How did you end up doing graphics for New York Times?
After graduating in the recession with a BA in studio art, I felt pretty useless, and my only selling skills were maybe reading, writing, and painting. I knew I wanted to do something related to visual culture, but ultimately, I wanted to be the one making it, not administering it. So after brief yet unsatisfying stints at ad agencies doing the last thing I wanted to do—business development, I decided to pursue an AAS degree in graphic design at Parsons. It's an intense, 3-semester program learning the vocation of graphic design, geared towards people who already have a bachelor's in something else and do not have the time or resources to obtain a four-year BFA or a terminal MFA.
While I was at Parsons, I took a book cover design class with Jason Booher, who was a book jacket designer at Knopf. This was the class that challenged me the most, inducing anxiety in me every Sunday night as I'd procrastinate then scramble the next morning. Despite my bad habits, which included leaving everything difficult to the last minute, I did all right in his class, because Jason then recommended me for an internship with Gabriele Wilson, who used to work at Knopf. There, I learned the basics of book cover design: I read manuscripts, did art research, typeset back ads and flaps, and so on.
When I finished the program, Jason said they were looking for a junior designer at Knopf, and I happily accepted. It didn't hurt that Knopf has a venerable art department. And so began my official journey into professional cover design. Up until my class at Parsons, I had no idea book cover design was a thing. I thought I was going to go into branding or something more conventional.
I started doing freelance editorial illustrations for The New York Times in the summer of 2016. (When I say illustration, I don't mean detailed drawings, I mean using design methods to illustrate an idea conceptually.) One of my former coworkers, the inimitable Oliver Munday, gave them a list of people who'd be interested. I hardly considered myself an illustrator; I had nothing to prove my skills let alone fast work ethic, so I never thought they'd ask. But they took a chance on me by asking me to be on-call for a week, meaning, you're one of two or three illustrators they've booked for the Op-Ed section and you may get assigned one to three illustrations that week. Only caveat is you find out the same day, and sketches are due within two to three hours! Then you usually have two more hours to execute the final. It's an extremely fast turnaround, at once terrifying and exhilarating. No time for second-guessing here. The most satisfying thing is seeing your work in print the very next day.
In hindsight, it's been hugely beneficial to my book cover work, as these illustrations help me think more quickly and conceptually.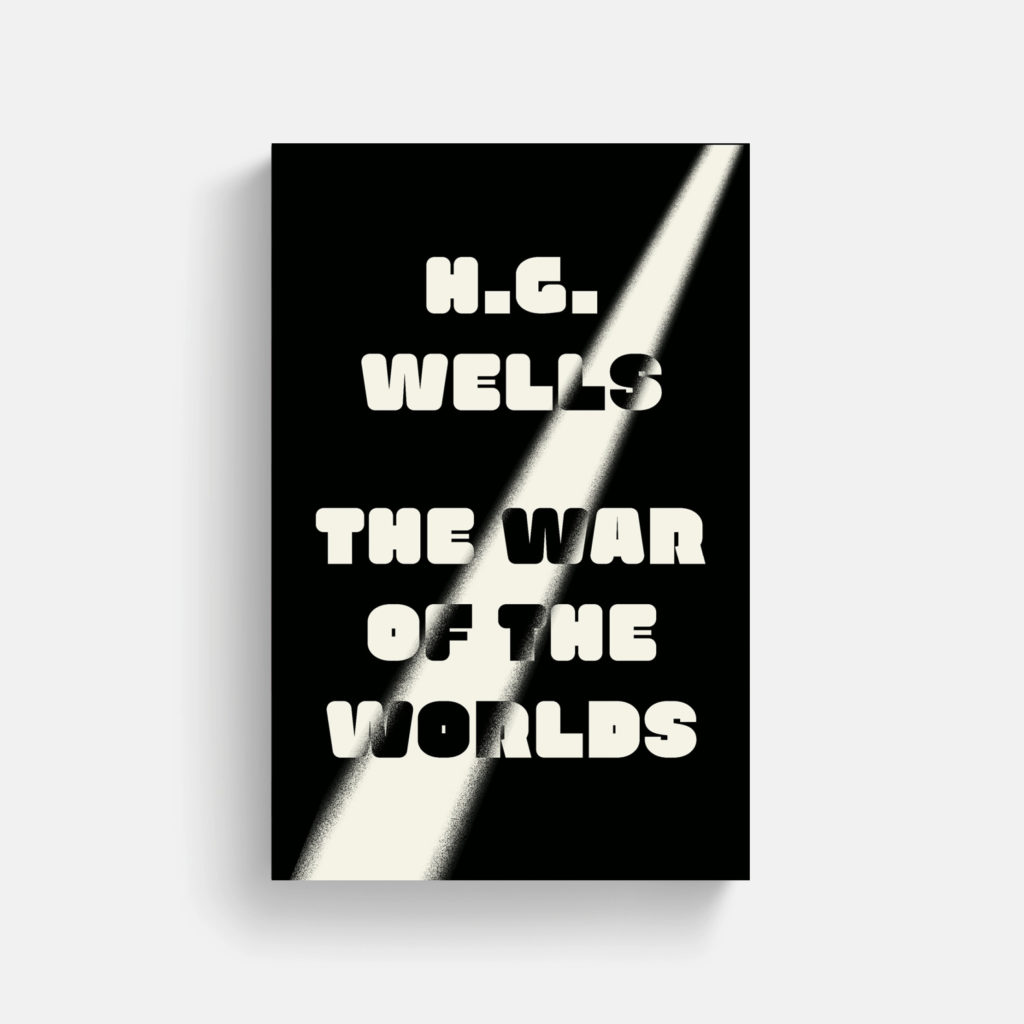 What do you think has been the biggest achievement in your career so far?
Getting to design book covers feels like an achievement itself. It's a privilege to think about someone else's ideas and how to best package that.
What has been the biggest challenge in your career so far?
Publishing pays notoriously little, so the biggest challenge, other than figuring out how to make work I like, is trying to carve a path forward that is sustainable. On a more micro level, the daily challenge is trying to push for originality—work I believe in—and not immediately catering to the demands of sales and marketing. Similarly, not repeating myself or resorting to easy solutions is challenging. I also struggle with prioritization and not letting work take over my life. When I'm swamped and stressed, I get delusional about my abilities and make bad decisions by saying yes to everything.
What is your advice for any young alumni looking to start a career in graphic design or book cover design?
If you go to art school for undergrad, try to be curious about the world outside of design. Design is in service of bigger ideas, so developing critical reading and writing skills is crucial. This is especially the case when you're packaging books, not soap.
In terms of design as practice, don't sit around waiting for the perfect idea to strike—it's never going to come because the solution is always in the process. You need to put the hours in like a normal job, producing as much as you can and iterating in systematic ways. The more volume you generate, the more likely you are to reach an interesting solution.
Look at examples of excellent typography. Typography is the one thing that distinguishes graphic design from other 2D disciplines, and honing a sensitivity towards it will go a long way.
Try to curb usage of things that erode your attention. It's the number one resource that you absolutely need to do good work. Maybe that means less time on social media and more time following an argument in a book.
The more you look at what other people are doing or designing, the weaker your own voice will be. I love this quote by Sanaya Roman:
"The less time you spend sending out pictures of what you want, the more your space will be filled with other people's visions of what they want you to do, or with lower or less evolved images that come from your old patterns. You will be living those pictures rather than having what you want. The world of images is the source of power in your physical world. Imagining what you want is like creating a model before you build the real thing."
And this, by Harry Crews. Just insert "design" in place of "writing":
"You have to go to considerable trouble to live differently from the way the world wants you to live. That's what I've discovered about writing. The world doesn't want you to do a damn thing. If you wait till you got time to write a novel or time to write a story or time to read the hundred thousands of books you should have already read—if you wait for the time, you'll never do it. 'Cause there ain't no time; world don't want you to do that. World wants you to go to the zoo and eat cotton candy, preferably seven days a week."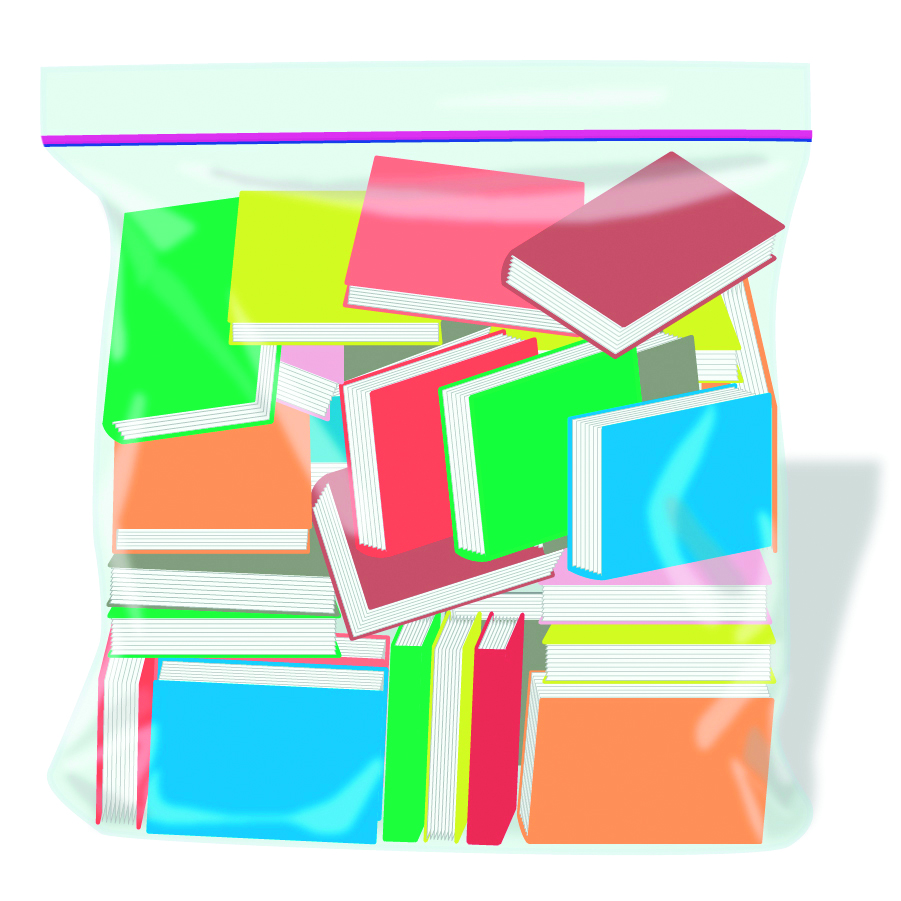 What are your plans for the future?
Designing covers for more classic titles, and perhaps branching away from publishing and dipping into other types of design. It would be awesome to brand a restaurant or a small business I believe in from the bottom up.
When you were a kid, what did you want to be when you grew up?
When I was young, I wanted to be a fashion designer. In year 10, I jokingly said I wanted to be a comedian (not sure what I was thinking), then, as an older kid, I suppose a psychologist.
---
What was your most memorable CIS moment?
I say this only because it's been repeated to me many times: I joined CIS halfway through year 9, and, during the first day of English class, I happened to sit at a table with three others who were part of Christian Club. Someone asked if someone else had brought their bible. Naively, I thought we had to bring bibles to school, and I started freaking out since I didn't have one, and I wasn't religious.
How did your CIS experience contribute to who you are today?
Having a global perspective has definitely distinguished me from everyone else. It puts Americentrism in sharper relief. I'm usually the one to point out how things work in other countries.
I also made some lifelong friends at CIS who have left an indelible mark on who I am today.
What was your favourite subject at CIS and was it related to anything you actually ended up doing?
The easy answer is that my favourite class was Art—it's related to what I'm doing now. But, when I think more about it, the two subjects that I enjoyed most intellectually were Maths and History. I loved Mr. Varro's stripped-away pedagogy, and found the subject incredibly riveting. And in hindsight, I learned the most about the way our world works in Mr. Kandelaars' history class.
Please read the following questions and write down the first answer to pop into your mind (3-second limit ):
What's your favorite book? Too hard to answer! As a kid, Matilda by Roald Dahl; more recently, a book that's stayed with me is Preparation for the Next Life by Atticus Lish. It's savage.
You have a whole day free in New York. How do you spend it? Get eight hours of sleep the night before, wake up, make a chorizo breakfast bowl, go on a massive Flushing food crawl with a few able-bellied friends, get a massage, read, pass out.
You have a whole day free in HK. How do you spend it? Running errands with my mum. Maybe meet a friend for a movie or dinner in the evening.
What's your favorite movie? Happy Together by Wong Kar Wai. Also this weird, four-hour Japanese movie called Ai no mukidashi.
What do you have for dinner on a weekday? It's different everyday, but usually home cooked Chinese food from Fuschia Dunlop's cookbooks. Or if there's time, I'll roast some chicken and veggies in the oven.
If you could eat ANYTHING every day, what would it be? Fresh scallops drizzled with lime.
If you could have a one-hour conversation with anyone, alive or dead, who would it be? Waigong, my grandfather on my mum's side. He was the kindest soul ever.
You can find out more about Linda and her work here: http://www.linda-huang.com/?fbclid=IwAR29-vfhq4iChVp6rB4heHPUN0L9Q7qlY-IoqUZC8cyBRcDU_A6X2lO4ZDQ
Copy Editing by Jessica Chong '04
---