Mel Ng '08 is a Food & Beverage consultant and most recently founded and operated the Wagyu Sando concept, Sando Bā with pop-ups previously in PMQ and Omotesando Koffee (Wanchai).
Name: Mel Ng
Graduating Year: 2008
Years at CIS: 14
College & Degree: Northeastern University, BSBA ; International Culinary Center, Grand Diploma in Culinary Arts, Certificate in Restaurant Management
Current city of residence: Hong Kong
Places lived before: Boston, New York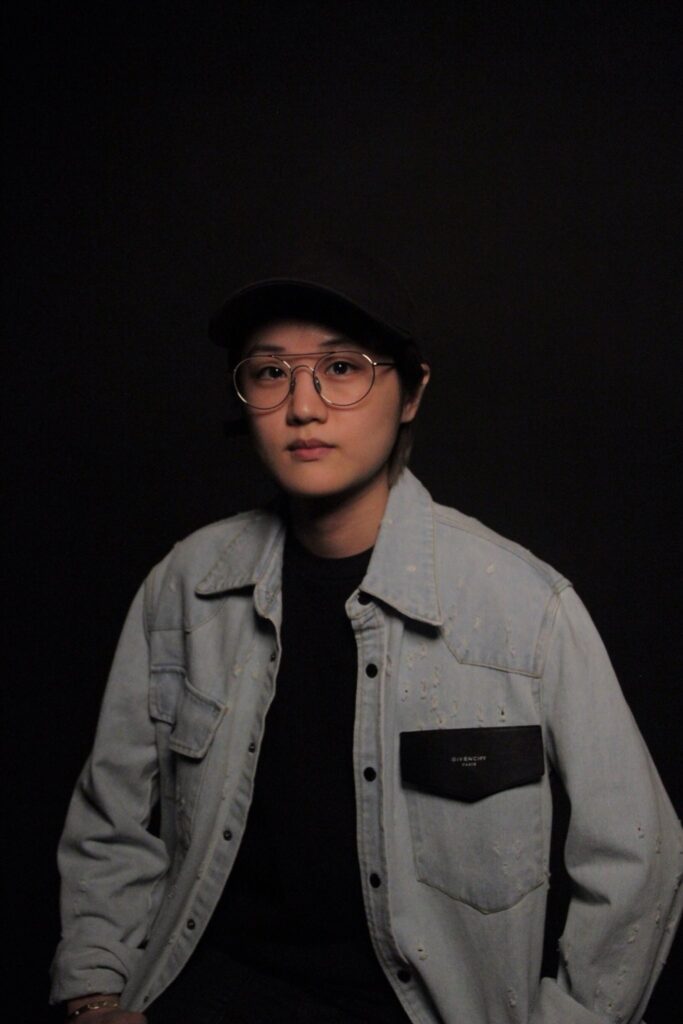 Could you tell us a little about yourself?
I was born and raised in Hong Kong and spent all of my primary and secondary education at CIS. I went to Boston for University and then spent some time in New York studying Culinary Arts. I moved back to Hong Kong in 2013 and began my career in the Food & Beverage (F&B) industry, working intense stints at Little Bao and 1-Michelin Starred restaurant NUR. I then moved to F&B tech and co-working but my most exciting work experience was working as the Project Manager for Hong Kong's First F&B Incubator Program in PMQ, Central. My employment with this program led me to my very first own pop-up concept, Sando Bā – an affordable and approachable Wagyu Sando concept. It was wildly successful, attracting the most traffic and highest sales for the program since its inception. Since then, I've set up my own F&B Consultancy, helping clients open F&B establishments, manage social media content or create unique F&B concepts.
How does a bachelor of Science in Business Administration, Finance and Marketing lead to F&B consultancy?
I was never good at studying so I decided to major in Business, something I thought would be useful for whatever industry I decided to end up in in the future. In a way, it all worked out perfectly because now I have my own business.
I learned to love cooking during college days, when I would cook for myself and my roommate. We would always invite a group of friends over and cook for them. Then I thought to myself, I could see myself doing this for a living because I really enjoy the process.
Can you tell us more about your F&B consultancy, Wagyu Sando concept and Omotesando Koffee?
The Sando Bā pop-up was really an eye-opener for me. It made me realize my own capabilities and the extent of my knowledge of the F&B industry. I not only created the concept, but I also developed the menu and recipes, tested and sourced ingredients from various suppliers, designed the logo and all the branding, recruited and managed staff, operated the pop-up and cooked in the kitchen 6 days a week. This attracted the likes of other brands, such as Omotesando Koffee and led to another pop-up collaboration soon after.
All the elements that go into creating a concept and executing it into a physical or online space, I provide as a service to clients through my consultancy.
Are there any special dishes that you always have on the home menu (and why)?
I don't like to cook at home. Nothing is the same when you've had the chance to play with top commercial equipment.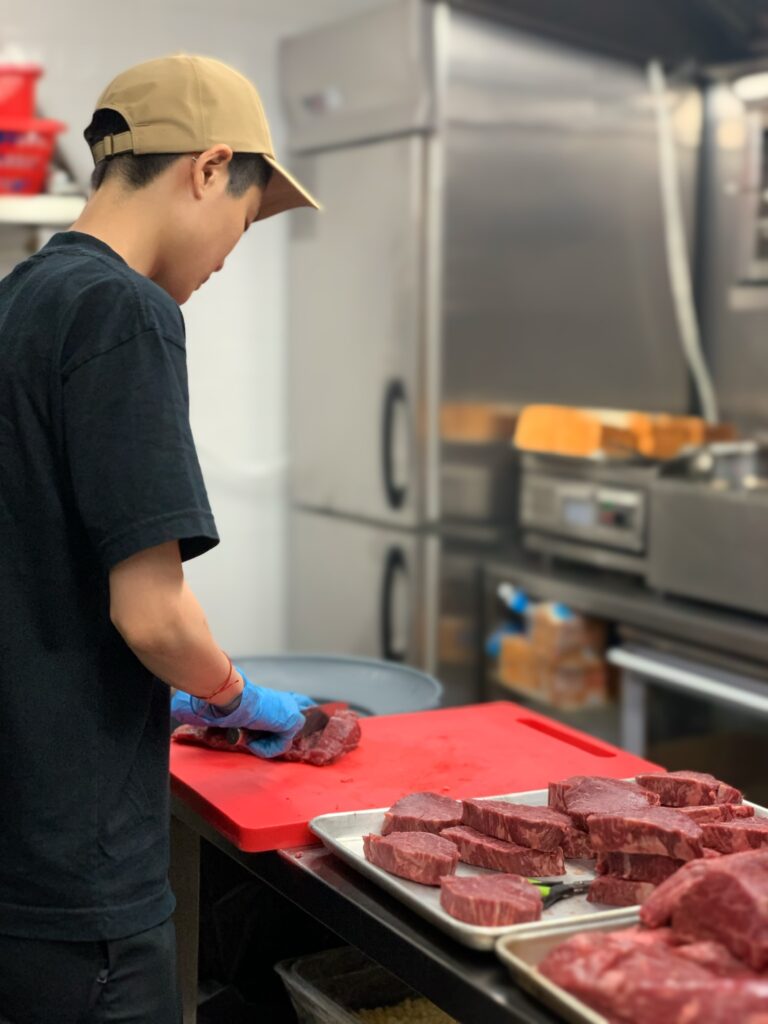 What is the biggest challenge you have faced? How did that experience contribute to who you are today?
Definitely getting my parents to trust in what I do. I've always wanted to work for myself or start something of my own and my parents never believed in me until I proved myself to them with Sando Bā. Now, they're so proud of the work that I put out for myself and for my clients.
What piece of advice would you give to those alumni who might still be undecided as to which career path to choose?
If you're really undecided or not quite passionate about any field yet, go with something general as the knowledge you'll gain can be applied across all industries.
In the coming years, do you see yourself in Hong Kong or want to explore elsewhere?
Because of all that's happening now, Hong Kong will have space for more opportunities again. It will be interesting to see how things change and grow from here. China is also a market with lots of opportunities in F&B.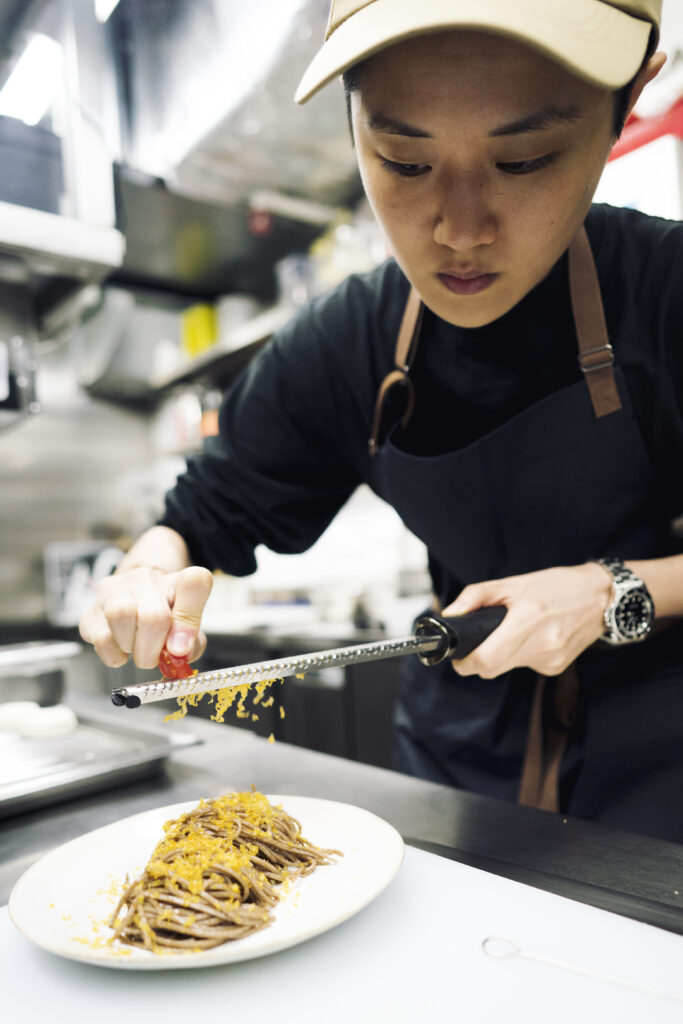 What was your most memorable CIS moment?
Being part of the basketball team. Back then, we were in Division 1 and the games were so tough but so much fun. Always made our way to McDonald's for a treat after our games.
What was your favorite subject and was it related to anything you actually ended up doing?
I would say one of the creative subjects like Art or DT. Creativity is power.
Is there a person who deserves a mention / a teacher who helped shape your world-view?
Mr. Ip. I've known him since reception and to this day, he still remembers me and always asks how my food business is doing.
What's the first thing that comes into your mind (3-second limit):
What does art mean to you? Expression, personality, vision.
What can you not live without? My lip balm.
What skill would you like to master? Making sushi – apparently female chefs cannot make sushi due to warmer hands compared to men.
Favorite dish/cuisine? Japanese-Italian, hands down.
What do you like doing in your free time? I like to make puzzles and build Lego for my nephew.
You're offered an opportunity to have a conversation with an authority figure (from past or present) – who would that be and why? My mom. You can never have too much mom time.