Nicola has compossed jazz, orchestral and electronic scores for independent films, theatre productions and commercial trailers across the UK, US and Asia, including the international theatrical hit STOMP! World Tour. She tells us about her career journey and how CIS has helped her prepare for her future in theatre…
Name: Nicola Chang
Graduating Year: 2011
Years at CIS: 3 years
College & Degree: Tufts University – Majors: Economics and International Relations; Minor: Music
Current city of residence: London, UK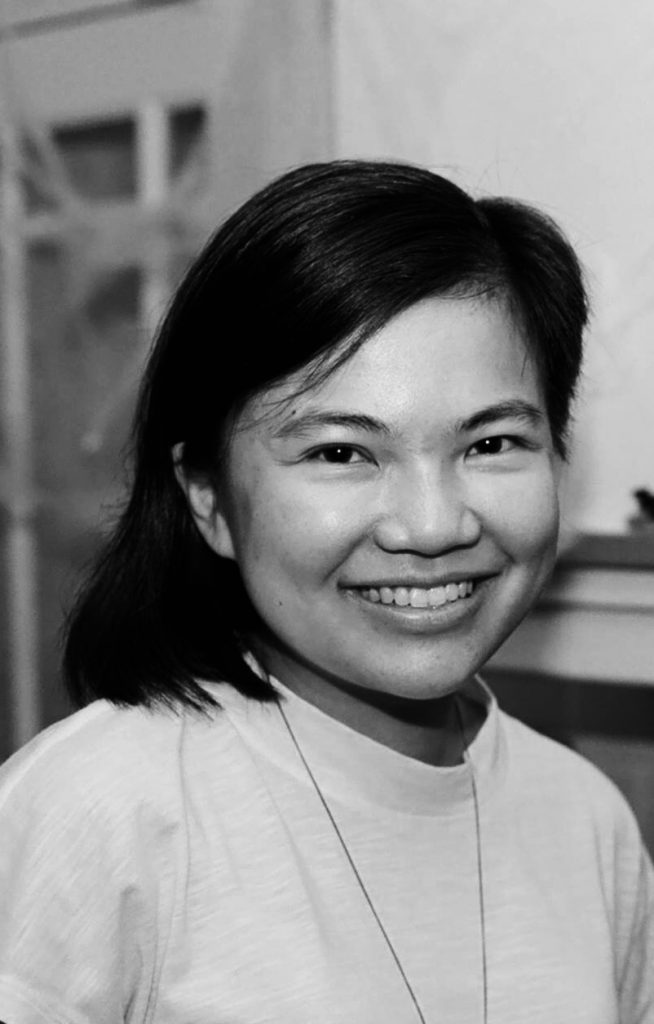 ---
Could you introduce yourself a bit (background & profession)? 
Sure! I'm currently a freelance musician (with a theatre focus) based in London. I divide my working year between performing and writing. I'm a cast member of STOMP! World Tour and a freelance percussionist and Musical Director/keys player. When I'm not on tour or attached to a show, I write music for theatre and film as a sound designer. I grew up playing percussion and piano until about 18 when I left for university.
How did you get into Theatre? 
Kind of by chance really! Never thought I'd eventually work in this field. I remember working on some small theatre projects at CIS as a keys player, but it was during university when I realised that theatre was something I'd like to pursue professionally, despite majoring in Economics and International Relations. I've definitely always enjoyed performing and working with other people in a musical context though. I remember watching the STOMP! DVD when I was very young and I thought it was the coolest thing I'd ever seen (I mean, I was 8 years old). It was exciting and memorable, and I put "perform with STOMP" on my bucket list quickly after that. I also did a lot of musical theatre at university (mainly as a Musical Director). Controlling the pace and emotion of a show from start to finish using purely music was very thrilling too.
What is your biggest achievement in your theatre career so far?
I would say performing in the West End with STOMP!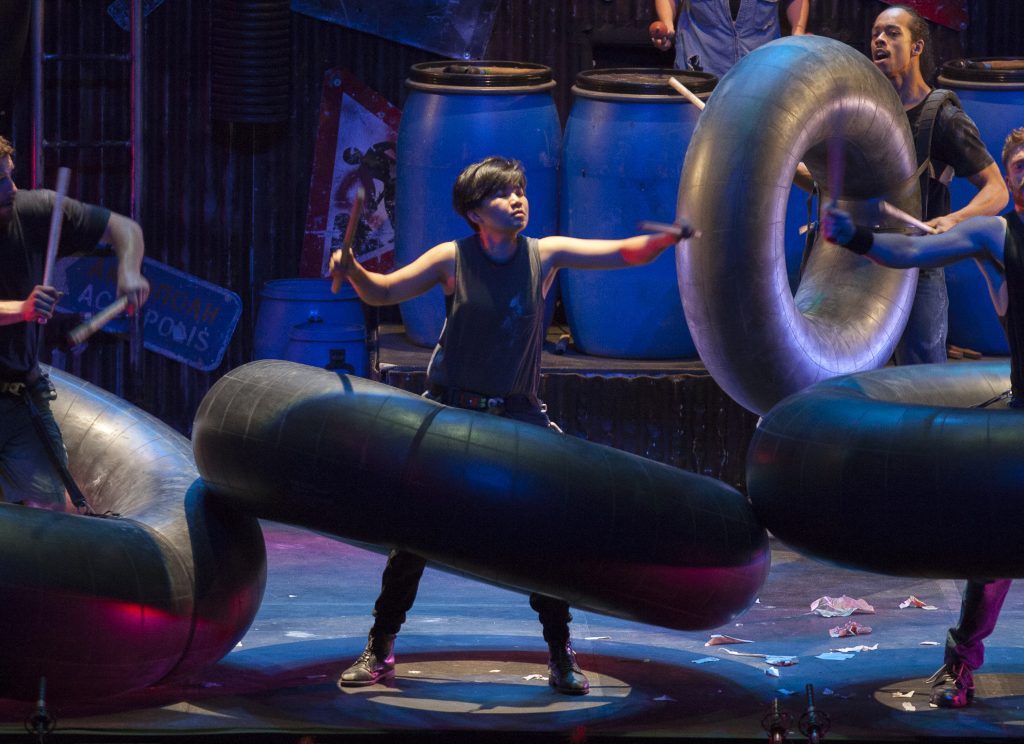 What has been the biggest challenge in your career so far?
Great question. As cliché as it sounds I am my biggest hurdle. It's very difficult to put your current work (a small project) in the greater context of your whole career (many more small projects), and very easy to be discouraged by the success of your very talented peers. As a freelancer in an industry so led by reputation, connections, reviews and popular opinion, you really have to carve your own niche and stay relevant. I keep telling my youth music mentees to "win that little voice in your head". So the biggest challenge so far has been that really, to plod on.
What is your advice for any young alumni looking to start a career in theatre?
天時,地理,人和。Circumstance, geographical location, and connections. And win that little voice in your head!
What are your plans for the future?
I'd like to focus more on film music in the future. I'm planning to move to LA in some way or the other and immerse myself in the scene. One thing I've learnt from being in London is that you really have to be where the work is (地理 – geographical location). I've got a film-related goal on my bucket list that I'm hoping to tick off. Then, I'd like to return to Hong Kong and focus on youth work and music mentorship.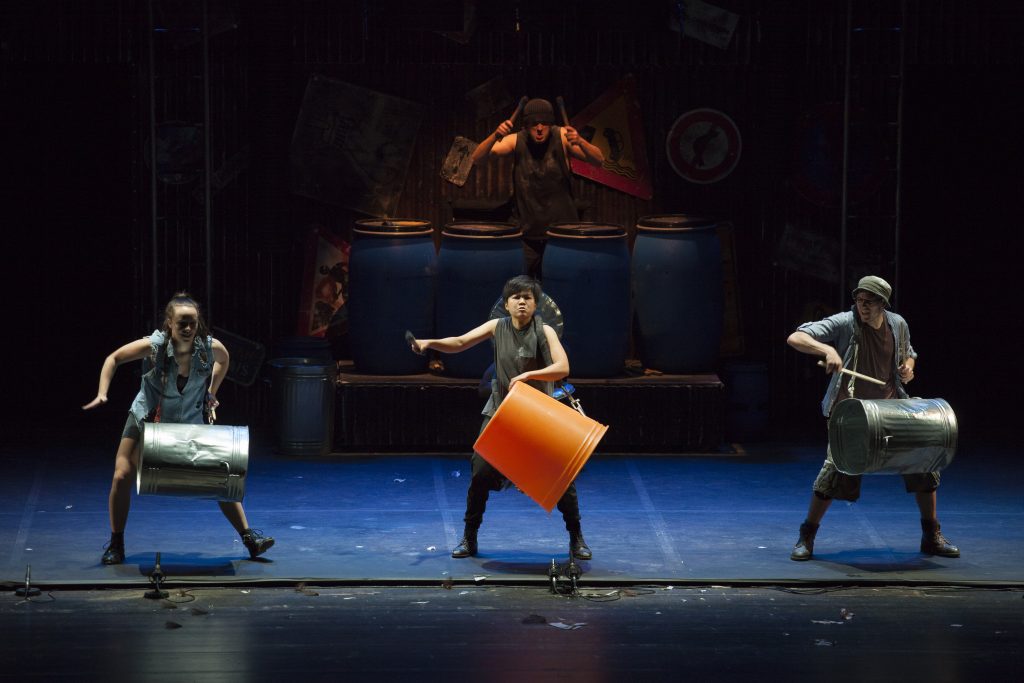 ---
What was your most memorable CIS moment?
When I first started at CIS the conductor of the orchestra was our music teacher Ms. Cathie Neil. She taught me a lot about teamwork and musicianship whilst I was playing under her baton. Oh, and the endless flights of stairs.
How did your CIS experience contribute to who you are today?
Pragmatically, the IB programme had really prepared me well for university and beyond. Connecting the dots looking back, I wouldn't be where I am not without my CIS education for sure. This may be a very unpopular opinion I'm advocating here, but the highly competitive academic atmosphere at CIS was actually very conducive to building a good work ethic, which will set you apart moving forwards.
What was your favourite subject at CIS and was it related to anything you actually ended up doing?
IB Music High Level. Absolutely! I especially loved how holistic it was, covering theory, history, musicianship and composition.
---
Please read the following questions and write down the first answer to pop into your mind (3-second limit ):
What is your favourite movie/production: American Beauty
What do you have for dinner on a weekday: Oooh I'm on tour in China, so beef noodles!
What would be your last meal on death row: Probably also beef noodles to be honest
If you could have a one-hour conversation with anyone – historical or current – who would that be and why: Igor Stravinsky. Phenomenal and influential composer, moved around a lot during his life, and he has such a honed compositional voice! I'd love to find out more about how the various major changes in his life had consequently affected the way he wrote and thought about music. And what he'd have for dinner on a weekday too.
You can find out more about Nicola and her work here: https://www.nicolatchang.com/
---