Raena is the first Hong Kong horse rider to jump at a World Cup Final in 2013, at the World Equestrian Games in 2014, at the Asian Games in Incheon 2014 and Jarkarta 2018, and most recently the inaugural Asian Championships in Pattaya Thailand. Raena shares with us how she turned her childhood passion into a career…
Name: Raena Leung
Graduating Year: 2006
Years at CIS: 14
College & Degree: University College London, Psychology BSc. Brunel University, Sport & Exercise Psychology MSc
Current city of residence: Hamburg, Germany
Places lived before: 1) Hong Kong 2) London 3) Cologne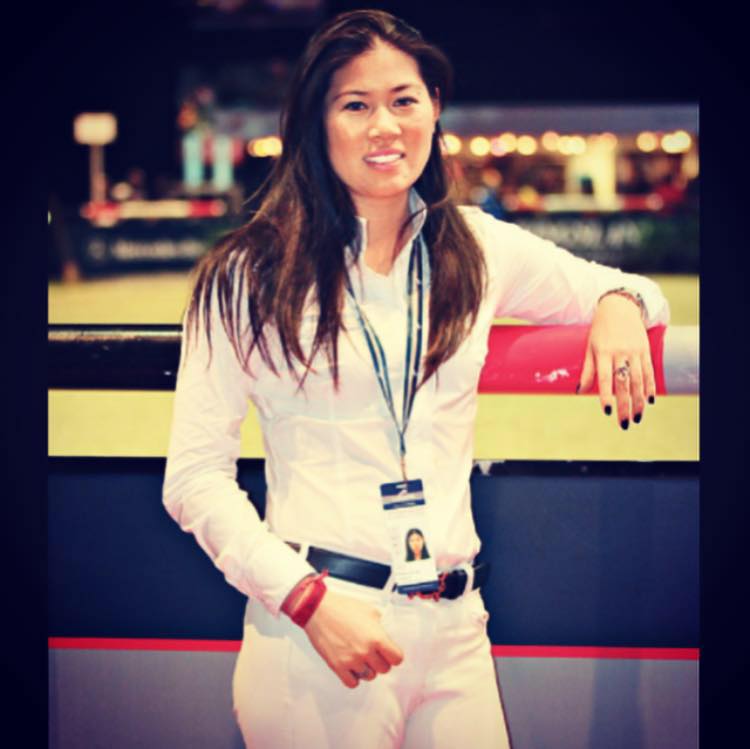 Could you introduce yourself a bit (background & profession)?
I grew up in Hong Kong and started to ride at the age of 6. After getting my Masters degree in 2011, I based myself in Europe and started to ride full time to pursue a professional career. Since then some of my highlights include being the first Hong Kong rider to jump at a World Cup Final in 2013, the first Hong Kong rider to jump at a World Equestrian Games in 2014, the Asian Games in Incheon 2014 and Jarkarta 2018, and most recently the inaugural Asian Championships in Pattaya Thailand.
What made you become interested in horse riding? Did you know this is your passion back in high school?
I've always liked animals and according to my mom, when I was about 4, there was a school fair going on across from my Aunt's house and I had spotted that they offered pony rides. Since then I asked my mom if I could take lessons and was hooked. I definitely knew it was my passion back in high school, I think everyone in my year knew! I would go almost every day after school to the stables to ride and spent most of the weekends competing in the local competitions.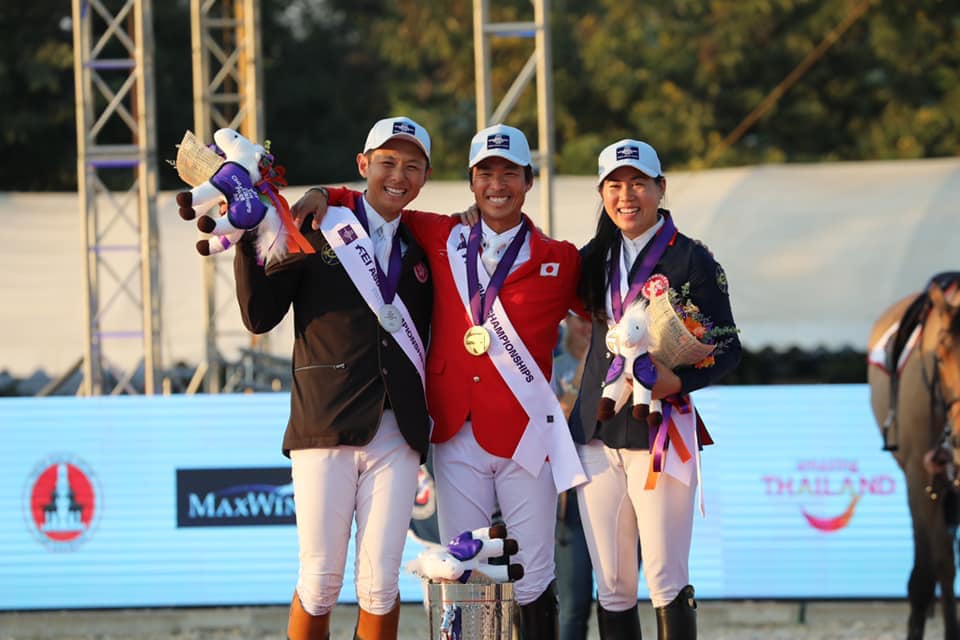 What is the most rewarding part of being a professional showjumper?
The most rewarding part of being a professional showjumper is that I get to travel the world to different competitions and to work with an animal to build a partnership with them.
What do you find most exciting about your work? What were some of the biggest challenges or set-back that you had to face in the process of getting to where you are? How did you overcome them?
The most exciting part of my work is to get to work with many different horses. Every horse is different and you have to learn to adapt and bond with them in order to build a strong partnership. Some horses have difficult temperaments so it can be a real challenge sometimes, so you have to take the time to get to know them.
The life as an athlete is not a smooth one, there will be good days and there will be bad ones and you will make mistakes along the way. I've had many falls over the years, or have had to change my plans when a horse or myself become unexpectedly injured, but you learn to shrug off the mistakes and adapt to a new plan. I think the most important part is to embrace that it's all part of the sport. Learning from the mistakes, laugh it off, and keep moving and looking forward is the best way to overcome them.
You recently won the Gold Medal for Team Hong Kong & the individual Bronze Medal at the Asian Championships Pattaya 2019. Tell us about this experience?
Winning the team Gold was an amazing feeling as it is the first time HK had ever won a gold medal in a team event. I've been riding with those teammates for a long time and we have a great team spirit and I think it just all came together at this championship. One of them is also a fellow CIS alumnus, Jacqueline Lai from Class of '09! It was the first time they held the Asian Championships and I think it provides such a great opportunity for the Asian equestrians as the sport is really growing in this region.
Do you have any advice for our alumni on how to turn your passion into a career?
I think once you've discovered your passion you will naturally become an expert in that field. The time spent in learning and pursuing that passion will give you skills and knowledge along the way, and if you want it bad enough, you will find a way to incorporate it into or as your career.
What are your plans for the future?
I have the Longines Hong Kong Masters coming up in February so that is my next focus. For the rest of the year, I'll mainly have some younger horses in my string, so I hope to develop them in the next few years and bring them up to a higher competition level. I also want to spend more time on the coaching aspects as I have a few students who train with me and I really like to help others develop their skills in showjumping and horsemanship.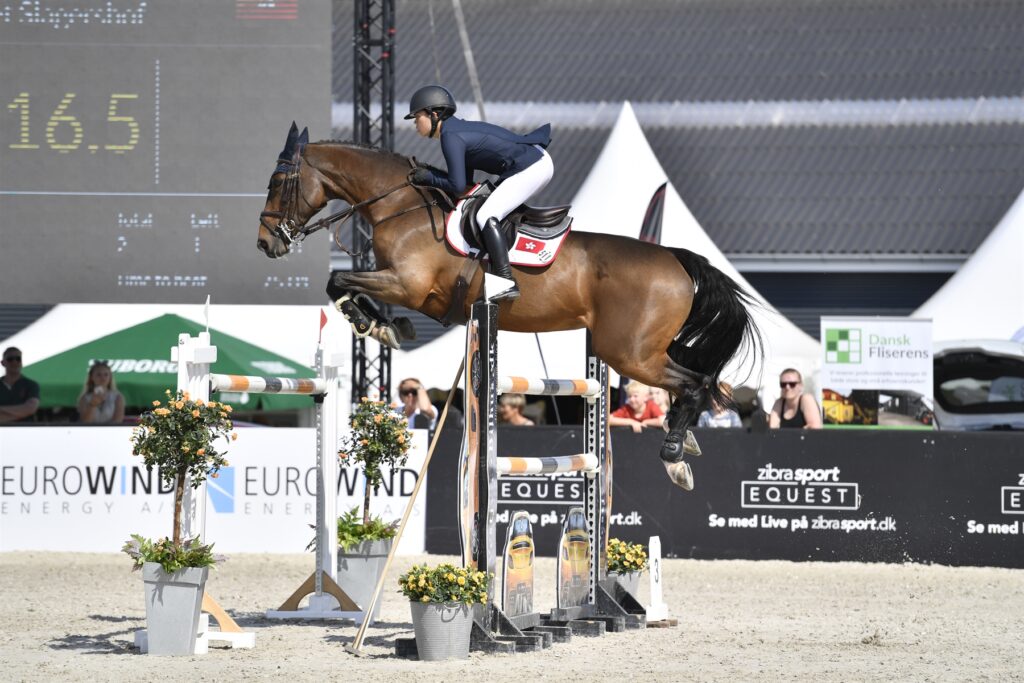 What was your most memorable CIS moment?
As part of our PE assessment, we had to do a personal survival test by swimming laps in the pool with clothes on. I had a big thick sweater on and remember really struggling and I couldn't stop laughing which made me swim even slower! I also had great memories being on the basketball team with my friends and we were a really strong team and were Division 1 Champions many times, including winning a game 81-0 once!
How did your CIS experience contribute to who you are today?
Most of my closest friends are all from CIS and they're definitely a huge influence in my life. I also learned a lot of great values from the teachers and from my CIS experience.
What was your favourite subject at CIS and was it related to anything you actually ended up doing?
My favourite subject was PE and it definitely relates to what I'm doing! I think I've always liked to stay active. 
Please read the following questions and write down the first answer to pop into your mind (3-second limit):
How do you relax after a hard day of work? Lie by the pool/beach
Who was your favourite CIS teacher? Mr. Murray
What do you wish you knew more about? Climate Change
What is something you think everyone should do at least once in their lives? Work with animals
Read more about Raena and the Asian Championships Pattaya 2019 here!