Flexible working may not be a new phenomenon, but it was heavily adopted because of the pandemic. Every company has taken a different approach to flexible working whether that has meant giving employees a choice to work from home or having varied hours. Our talk led by Emi Fong '99 as the moderator and Beverly So '02, Pearl Tong '98, and Michelle Lam '03 as panellists, provided many great insights into how to ask for flexibility and how to navigate the pros and cons.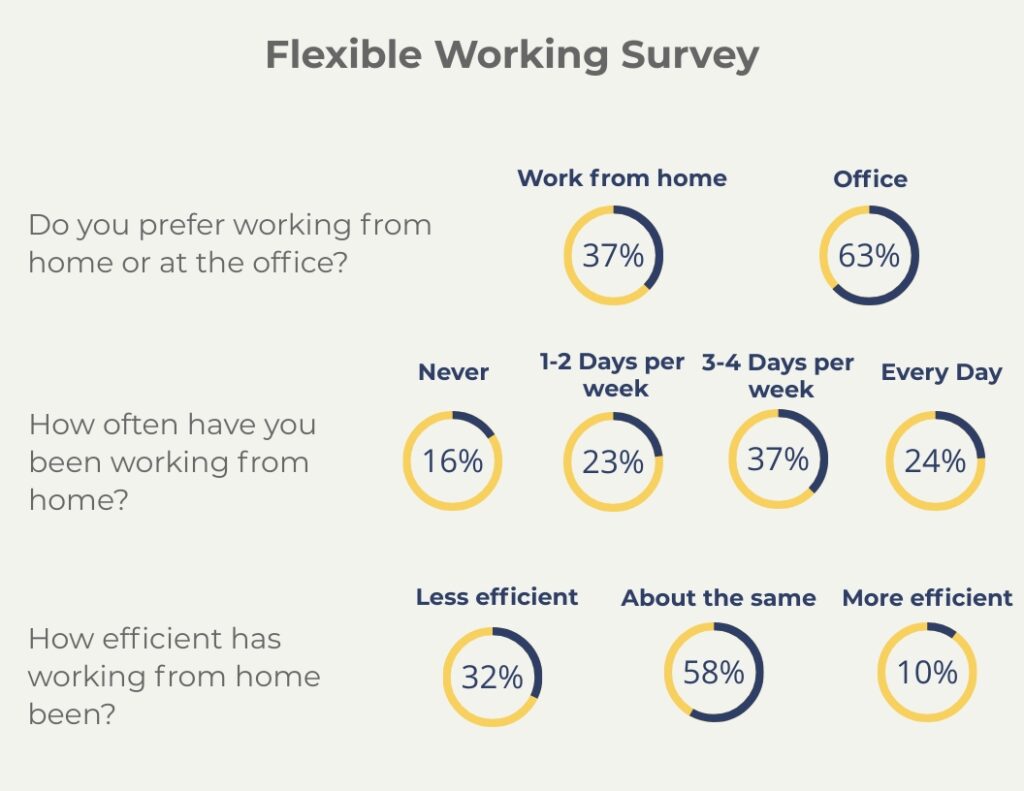 What does flexibility in the workplace look like? What does it mean?
Employers:
It's about providing different options to accommodate different needs
Offering shorter work weeks, different hours, or less office time
Locations can also vary, but timezones will likely need to be similar
Employees:
Adjusted schedules to cater towards your needs such as childcare, elderly care, taking a course, etc.
Less travelling time
No fear of "letting the team down"
What are the advantages of flexible working?
Employers:
It can allow for employees to take a course or pursue another interest, which helps with employee engagement and morale
Attracting and retaining talent, larger candidate pool
Less office space: hot desks
Can lead to more hours from employees who don't need to travel and can push work to different hours that are better for them
Employees:
Increased productivity and creativity
No commuting and no plane trips
Overall happier working environment
What are the disadvantages of flexible working?
Employers:
Communication difficulties
Missing out on office culture and relationship building opportunities
A rotating schedule can divide the office
Employee burnout
Employees
Unclear working hours
Can be tough to acclimate to a new job
Fewer allocated breaktimes
How should you ask for flexibility?
Build trust with your boss and employer
Give a timeline (perhaps 4-5 months) for when you will switch to a flexible arrangement
Suggest a trial run with appropriate delegation of duties
Outline the reasons why you would like to work flexibly
Make sure to keep lines of communication open
Negotiate the terms based on company and client needs
How do we address unequal flexibility amongst colleagues?
Some roles such as admin staff may still be needed in the office, but a rotation can help allow for some degree of flexibility. There may also be fewer duties with fewer people in the office, so they may not need strict office hours
Develop systems for employees who struggle with flexible working i.e. more regular check-ins and clear expectations
Try not to micromanage, but setting timelines can help keep employees on track
Tips for virtual team building:
Scheduling fixed times for team building, for example, a monthly session or weekly activities
Make time for casual conversations that don't involve work
Assign new-joiners a buddy that will help with work and also check-in
Have a set activity such as trivia, virtual escape room, cook-along, craft workshop, yoga, etc.
Breakout rooms allow more people to talk and connect in a more personal setting, can use Gather to provide 1:1 spaces, basic games, and video sharing
Lucky draws on Kahoot