Robert is a singing teacher who worked at a group of restaurant investors and Uber before making the decision to start his own voice studio. He now teaches students around the world, organises programs and events, and recently taught a week-long course at CIS.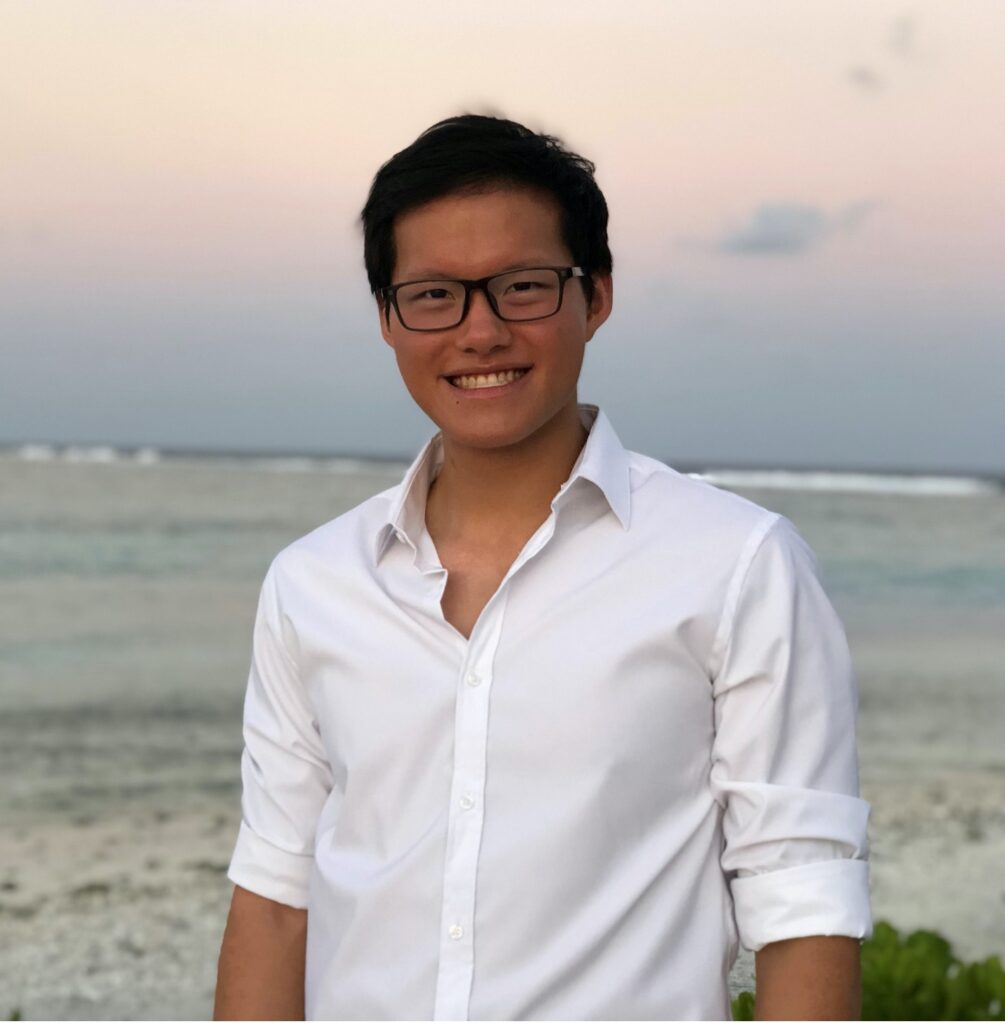 Name: Robert Lee
Graduating Year: 2012
Years at CIS: 8 years
College: Brown University
Current city of residence: San Francisco
Can you tell us a little bit about yourself?
My name is Robert and I was CIS class of 2012. After CIS, I went to Brown University and I did a lot of a cappella, dabbled in entrepreneurship, and studied Urban Studies.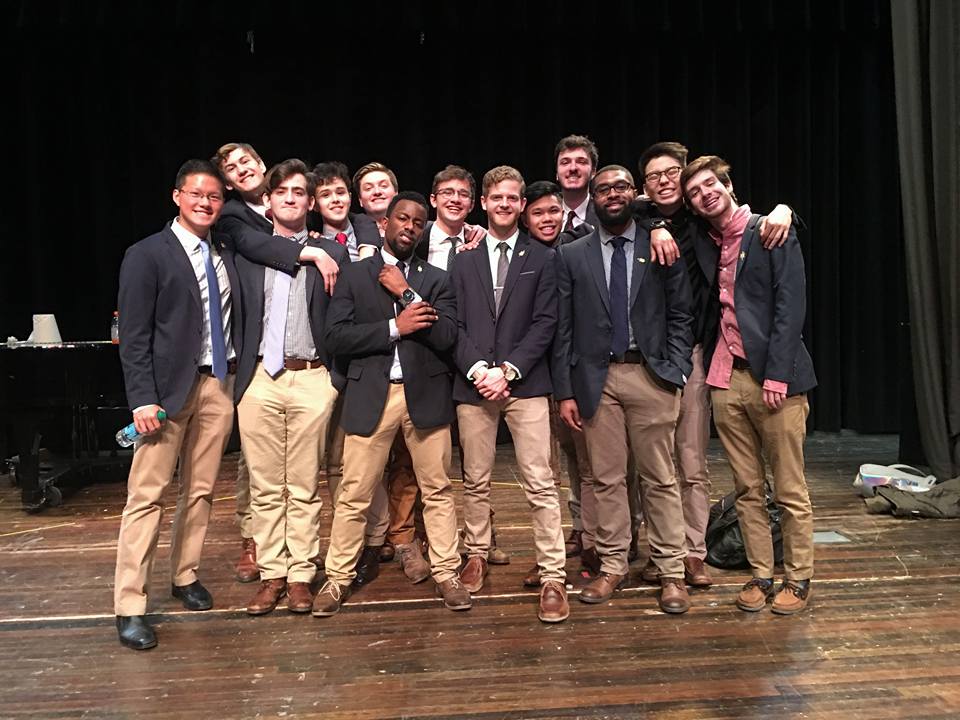 After that, I went to San Francisco to work for a group of restaurant investors. It was a really small team overseeing seven brands, so I had to pick up everything except what chefs and service people did – from insurance and facilities, to HR and branding, etc. That was really cool, and I did that for about a year before I went to work at Uber in operations overseeing the rideshare market of San Francisco. I did that for another year, all the while singing on the side and directing a cappella groups. That was something that actually started at CIS, and I continued with my musical journey all the way through.
The timing just worked out and I ended up leaving Uber to pursue voice coaching full time. Now, I'm a full-time singing teacher and would consider myself an entrepreneur. Not only am I a one-on-one singing coach, but I also run a group coaching program called The Vocal Gym, and a cappella events and programs in the San Francisco Bay Area. I'm also a board member of a nonprofit called Techapella, which oversees a cappella groups that are based in tech companies.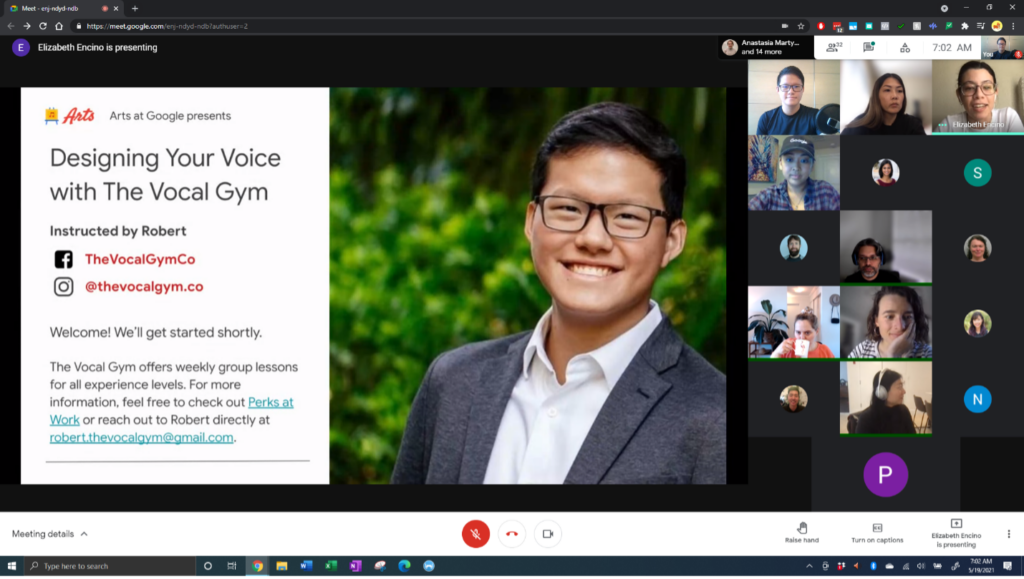 What was it like moving from Uber to Vocal Coaching and starting your own company?
It took me a while to come to terms with the fact that leaving Uber, and in fact, pursuing voice coaching might be the right move at that point. I think I have the philosophy now where there isn't only one correct decision, or in fact, there are no wrong decisions. Hindsight is 20/20. When you're in the moment, you weigh all your options organically, right?
There were a few things that were pretty opportunistic though. I continued a cappella directing and being involved in music after leaving CIS, and so my responsibilities outside of work in the music area were growing. I became the music director for Techapella, which oversees 300 plus singers. As a music director, I got the opportunity to direct large final numbers of these stage productions, which were just very pivotal experiences for me.
There have been moments in my life where I felt like I was in a state of flow. I had a couple of those experiences at CIS while directing ensembles, and the feeling resurfaced in rehearsing with Techapella. That was sort of a kick in the butt. I never experienced that working at Uber, but I had that here. And just talking to other people made me realise, "Hey, standing in front of 300 people and being able to fill three hours of time, it's not that easy." But it felt so natural for me because I had been doing it for so long. I didn't realise or I didn't legitimise it as a worthwhile career skill. So that was sort of the first step: finding momentum where it already existed and then building on it.
The other side was that Uber was IPOing. They were going public and so there was a lot of internal movement within Uber. My team was completely shuffling and reorganising and they said, "If you want to make a graceful exit, we will support you in doing so." The timing just worked out really well coming off of Techapella and Uber announcing that if you want to have your last day at this time with really good benefits, here's your last day.
Singing coaching was one of those things where, people were asking me already, "How long you've been doing this? You seem like a professional." And it would have been something that I would have fully regretted down the line had I not pursued it. Looking back, it was the right choice. But of course, I was going from a structured corporate environment to having to figure out everything on my own. Part of coming to terms with being an entrepreneur was the fact that I was doing branding, and marketing, and accounting, and operations, and sales. I was doing all the components of traditional business, just on a much smaller scale.
How have you grown your business?
I think it comes with organically knowing people and then also building a reputation for yourself. I felt fortunate to have this organisation of 300 plus well-connected and music-interested people in the tech world, who already saw me as somebody with authority in this area, and that credibility is not so easy to find. So, I feel like I had a head start there.
The other side was building credibility outside of Techapella. "Why should I take lessons with you as opposed to somebody else?" To that end, I took a 10-week course that gave me a certificate as a voice coach, which I think some people find very important, although very few people have asked me about it.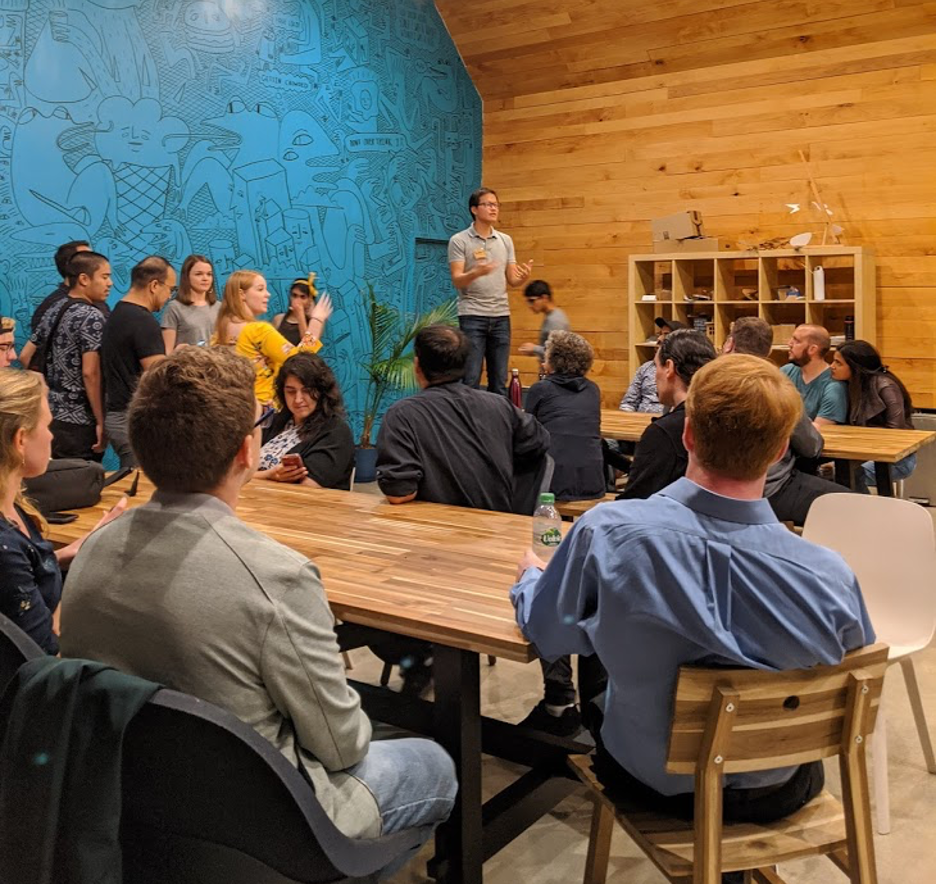 A big driver of growth for me was accumulating five-star reviews on Yelp. I think having a good reputation on a marketing platform, like Yelp, is a great idea. Once you establish yourself on the platform, people start reaching out to you.
How have your lessons been since the pandemic started?
There are some limitations going online, particularly with singing, I think a lot of a lot of singing and playing music, in general, is real-time and reacting subconsciously to what the other person is doing. So, I would never try to sing a duet over Zoom. But to coach a student in their solo performance, I think is very doable.
There are a few things that are impossible not being in the same physical space – actually holding their head in a certain position for example. But for the most part, you never need to touch the student. And even when we're in person, they'll do something, I'll give feedback and they'll try some specific exercises and then we'll iterate from there.
A lot of really good coaches far into their careers spend a lot of time online because they're so sought after that people around the world want to take classes. It's just not feasible for everybody to travel to wherever the coach is. And so really good coaches have been doing online and I guess the better the coach you are, maybe the more of your clientele is international and therefore, the more you're doing online.
Now that you are primarily coaching and directing, do you miss performing?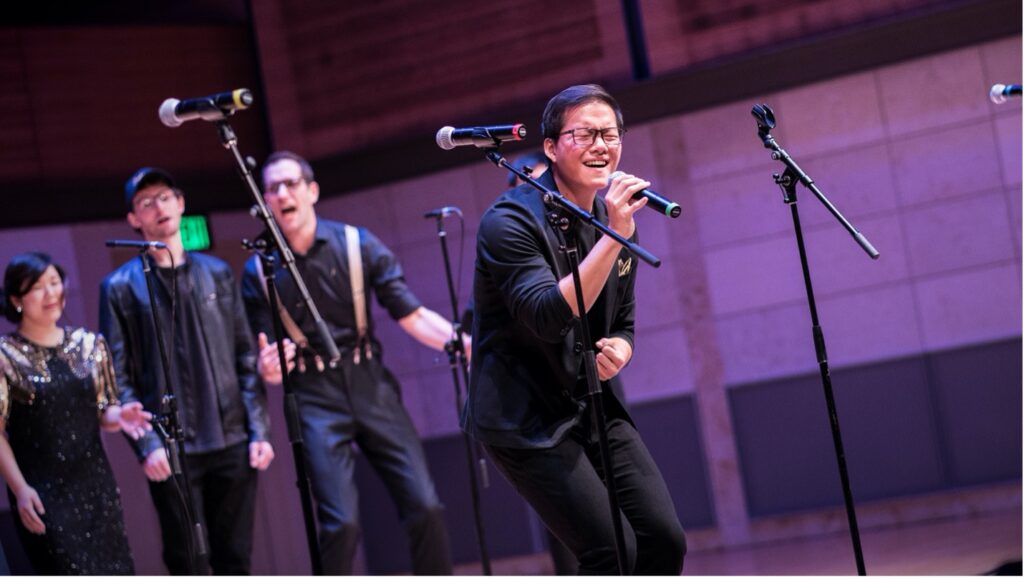 I do enjoy the occasional solo performance, but I think that I've always been somebody who enjoys not necessarily being in the foreground. I really like that aspect of having a vision and, and sort of, like, managing it to make it come to life. Even at CIS, I was the vocalist for the jazz band, but I also sang in choir. I never took on any more responsibility in the jazz band, but ended up directing the CIS choir. So that was always sort of my leaning.
Back in college, I was in an a cappella group and I had a couple of solos, but I became the music director because I felt compelled to do that. And so I think that that still exists today. I do have places where I get my fill of singing though. I'm still involved with a cappella and choir music in the Bay Area. I sing with three different a cappella groups and a choir, two of which I direct, and I do have a couple of solos here and there. That fills my cup as a singer. Teaching and directing is sort of another aspect.
What is your favorite CIS memory?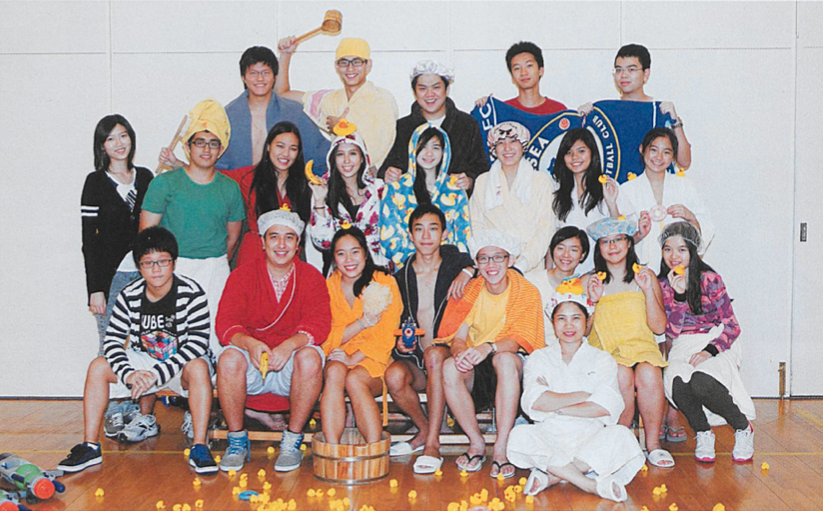 There were a couple of moments that I remember in the choir room. Back when Cathie Neil was the conductor of CIS we would end a song and you could hear a pin drop. Those moments before the collective breath out were just magical.
I also loved the project week trips that I went on. New Zealand in particular was an amazing experience. We went bungee jumping and did crazy stuff that I didn't tell my parents about until after it was over.
I remember year 12 I was house captain of Yellow House, which had a track record of coming in dead last. My co house captain Hoi Ning and I that year worked really hard and thought a lot about how we could break that trend. We ended up focusing on the spirit points, and went to the different Yellow House homerooms distributing markers and poster materials and taught people chants before sports events. In the end, I remember sitting in the courtyard when they were announcing all the points and they said fifth place: Purple House. And Yellow House just went nuts. We were not last. That was a really special moment. Even though we didn't come first, that was a big victory.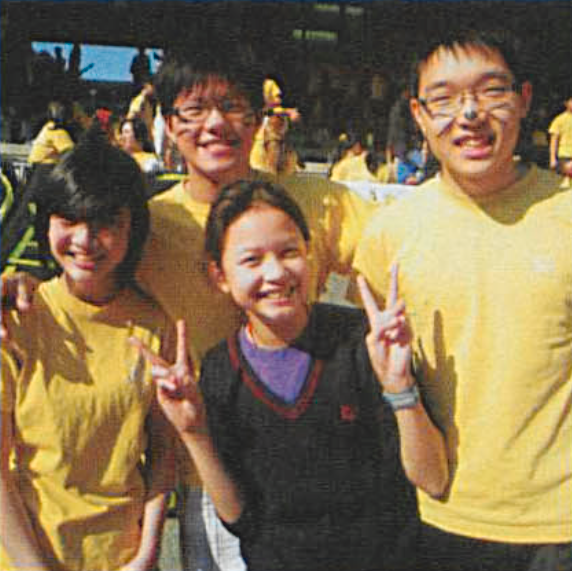 Any else you would like to say?
There's a book called Designing Your Life by Bill Burnett and Dave Evans, which I really like. I'll give the short version. We don't even know what the world will look like, in five years. Let alone 10 years? So by the time CIS students get out of college, there could be an entirely new industry that has developed. So, I think career paths should be, as much as possible, intrinsically motivated. And I think that kids even in school can start to develop a sense of what they like, what they don't like, and what they're good at. And I really don't like the question: "what do you want to be when you grow up?" It proposes one single answer, and pigeon hole's self-identity.
For me, I really enjoyed choir. But what was it about choir that I really liked? I liked the community aspect, being with friends, and the directorial aspect of actually having a vision to come to life. I really liked the aspects of bringing my friends along on this journey that I was really excited about. And it was assessing all of the things that I felt compelled to do within choir, and reflections on everything else I've done, that has led me to this particular point. People assume that since I was interested in music, that I want to be a professional performer, but reflecting upon what it was about past experiences that made it special funnelled me in a different direction. And I could see the same thing for playing canoe polo, or badminton, or being house captain, or for any other experience that I had when I was younger. I think that we already know a lot of who we might become. It's just a matter of really breaking it down and really being truthful to yourself.